All member representatives of the project Consortium gathered for the first time to get ready for the new AQUA-LIT adventure, equipped with enthusiasm and expertise.
The meeting was organised by the coordinator of the project Geonardo. During the 2 days meeting the all consortium discussed the project work plan and reached a common understanding of expected outcomes.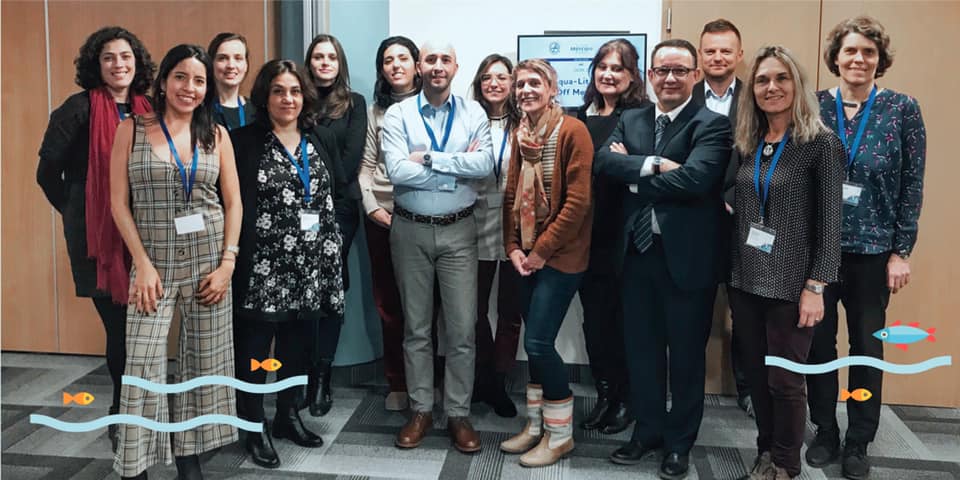 AQUA-LIT team is now busy working in the starting stage of the project, "State of Play": gathering aquaculture marine litter data, current tools and measures, literatures and relevant stakeholders.
This first phase will prepare the team for the incoming organisation of the Learning Labs, where the 3 main components to tackle marine littering will be addressed: prevention & reduction, monitoring & quantification, and removal & recycling. Learning Labs are scheduled for the second part of the year in three EU sea basins: the Mediterranean Sea, the North Sea and the Baltic Sea, and will expect stakeholders of the entire aquaculture chain sharing opinions and discussing solutions to prevent and overcome the marine litter issue.
AQUA-LIT aims to co-work and co-operate with the entire range of aquaculture stakeholders; the international stakeholder involvement and support will be definitely essential for the outcome of the project!
Stay tuned with Aqua-lit... and keep following the adventure!