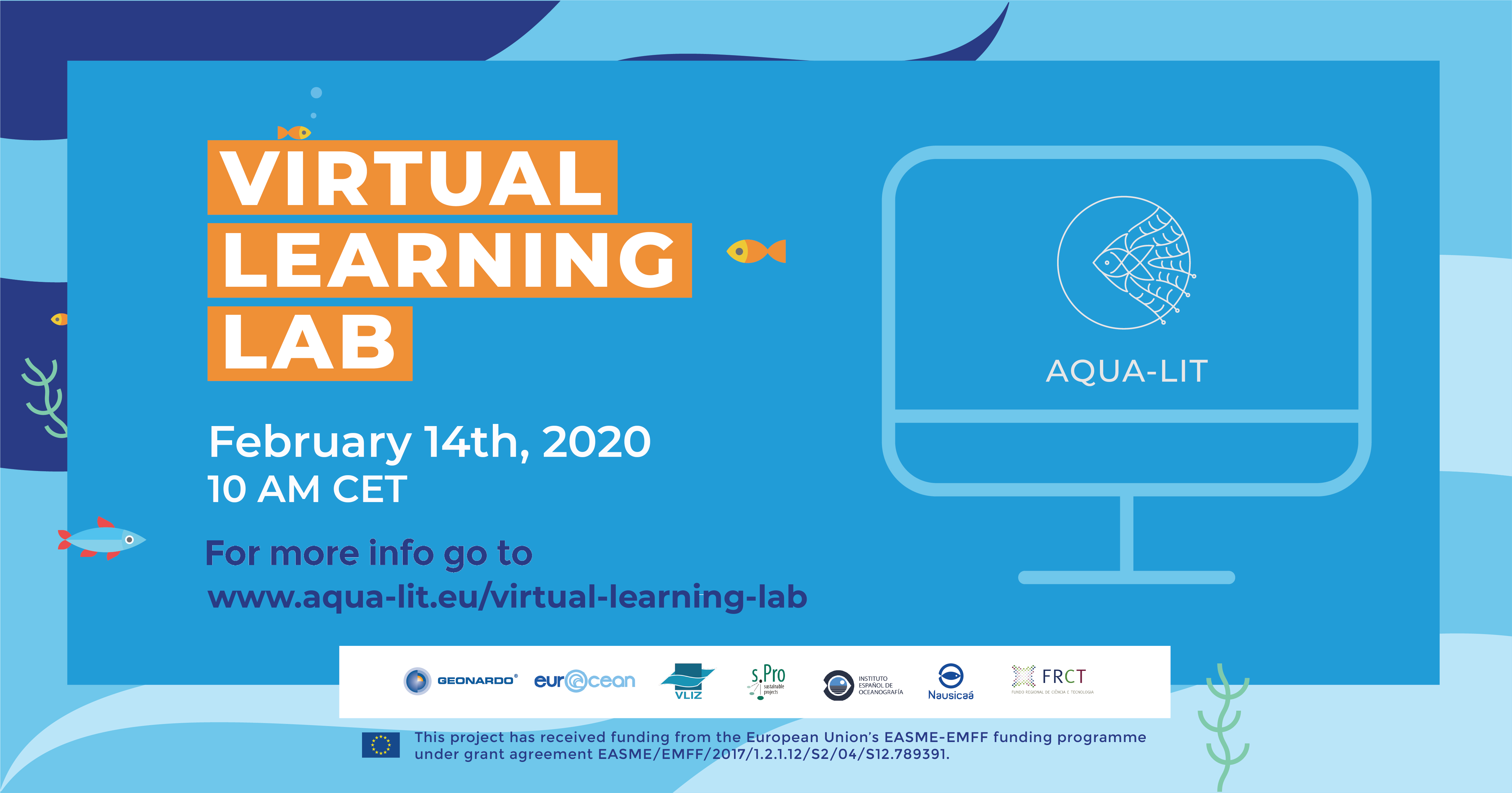 We are happy to announce that we will have one more Learning Lab next February 14th, 2020! This time, the format will be virtual, so all the interested stakeholders that couldn't attend to our past editions can join us now!
The Learning Lab will have a highly interactive format encouraging participants to exchange their insights and opinions about the issue of litter in aquaculture and discuss possible solutions.
This workshop will be interdisciplinary in nature. Apart from those working directly in the aquaculture sector, this workshop is also well suited to those focused on topics of waste management, environmental protection and business development.
Virtual Learning Summary
Below you can download the full report, but here we will leave a summary on the barriers found by our participants and the solutions they came up with!
Thanks again for discussing this together with us.
BARRIERS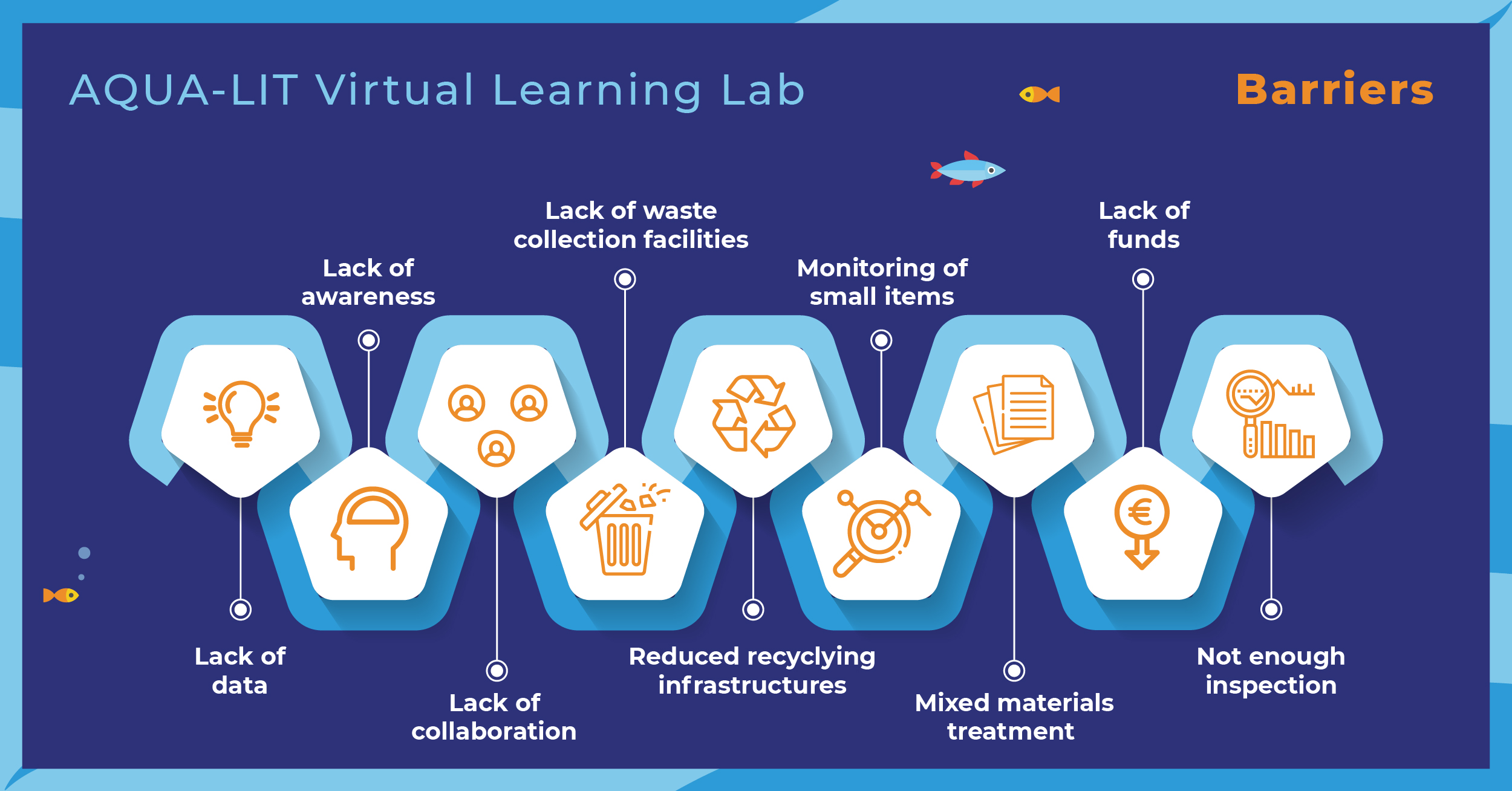 SOLUTIONS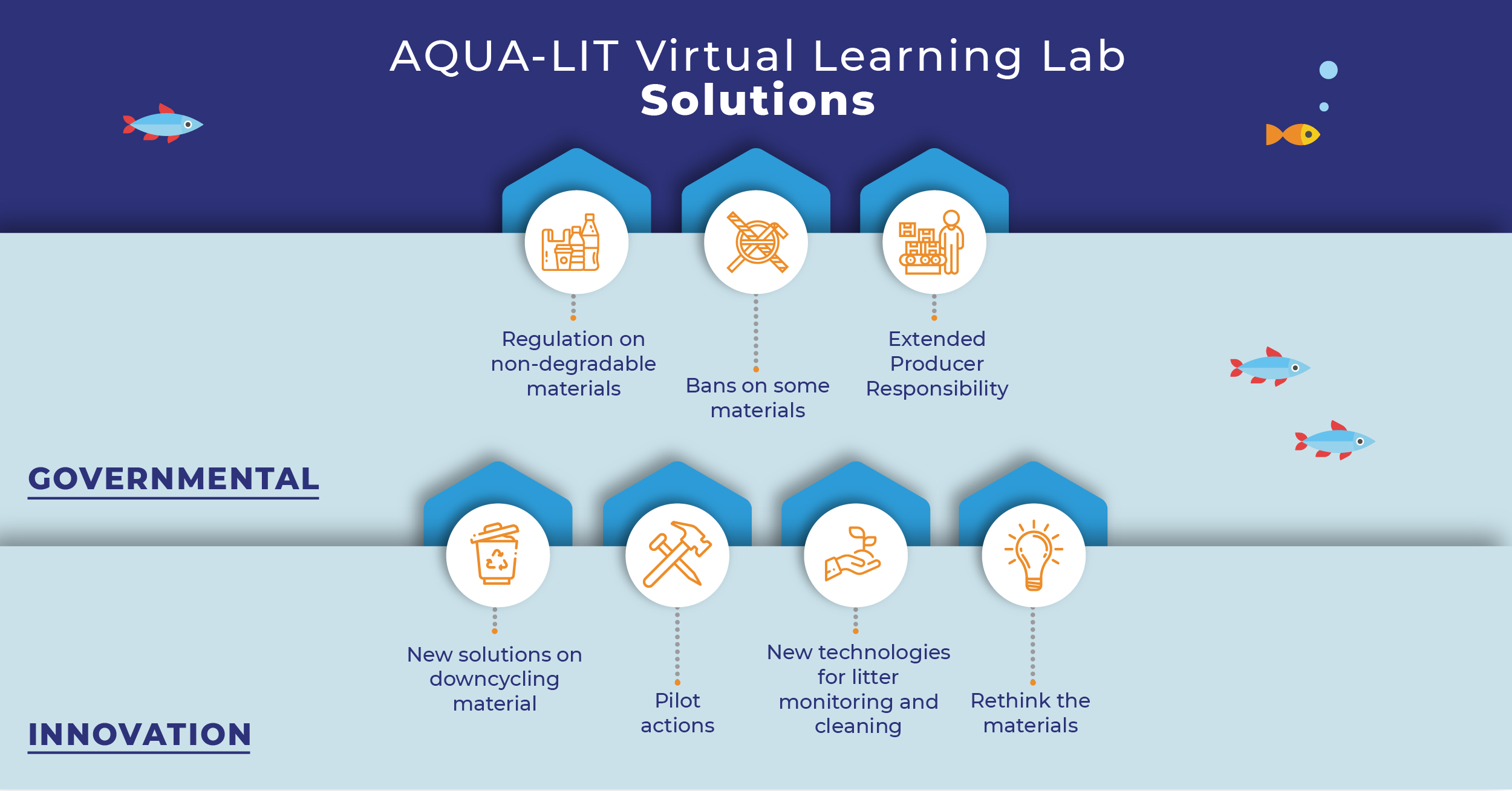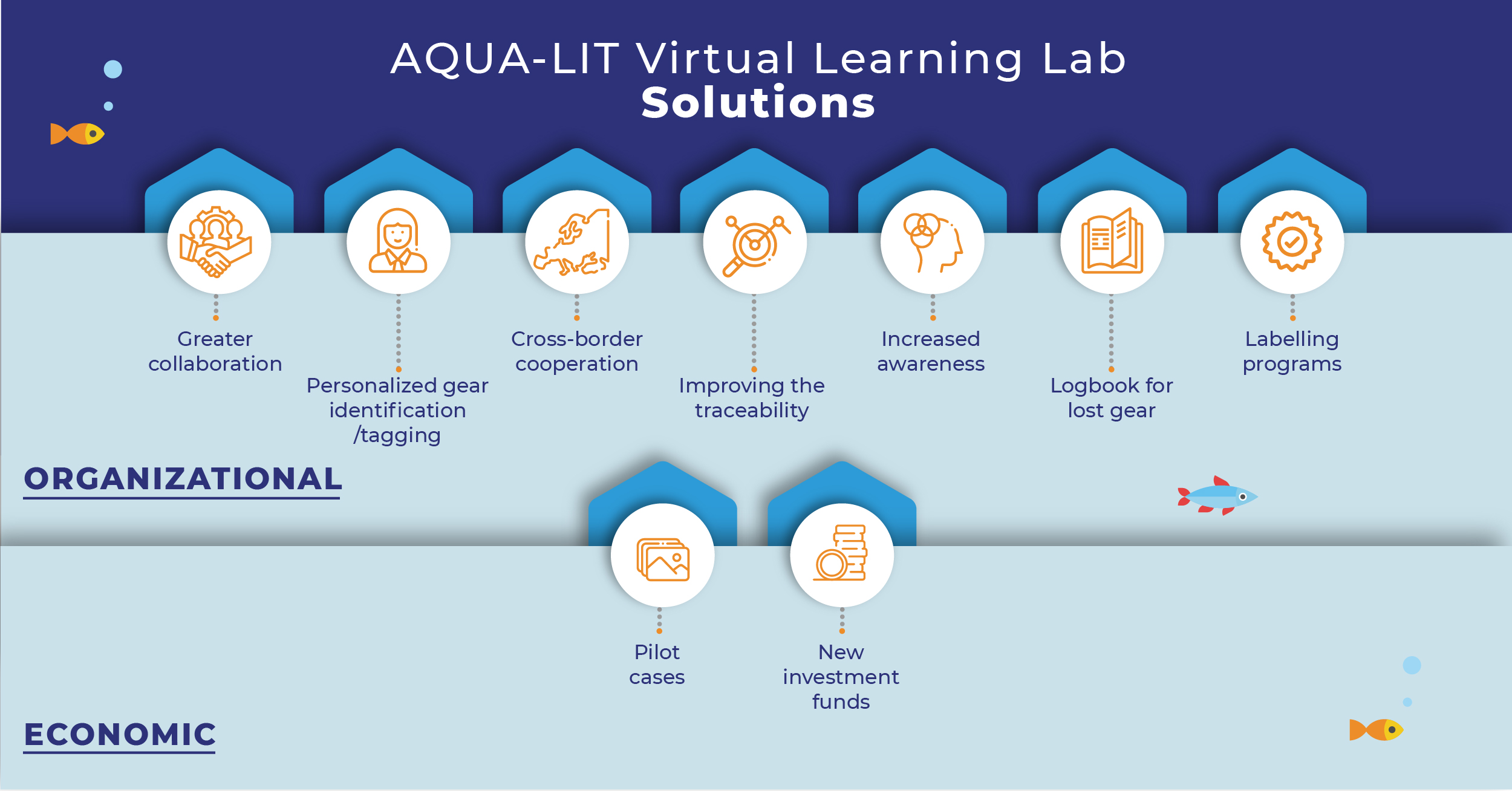 Download the Summary Report of Barriers and Solutions
You can also download the PDF version of the summary barriers found and solutions suggested by our participants in the Virtual Learning Lab.

Virtual Learning Lab Report
Thank you to all the participants who joined our Virtual Learning Lab!
Below you can find the report on the results obtained from our session with stakeholders from nine countries across Europe. These results will be integrated with the results from the other three Learning Labs and later on into AQUA-LIT's toolbox.

Materials
Below you can find the presentation we used. Keep posted as later this month we will upload the conclusions from the session.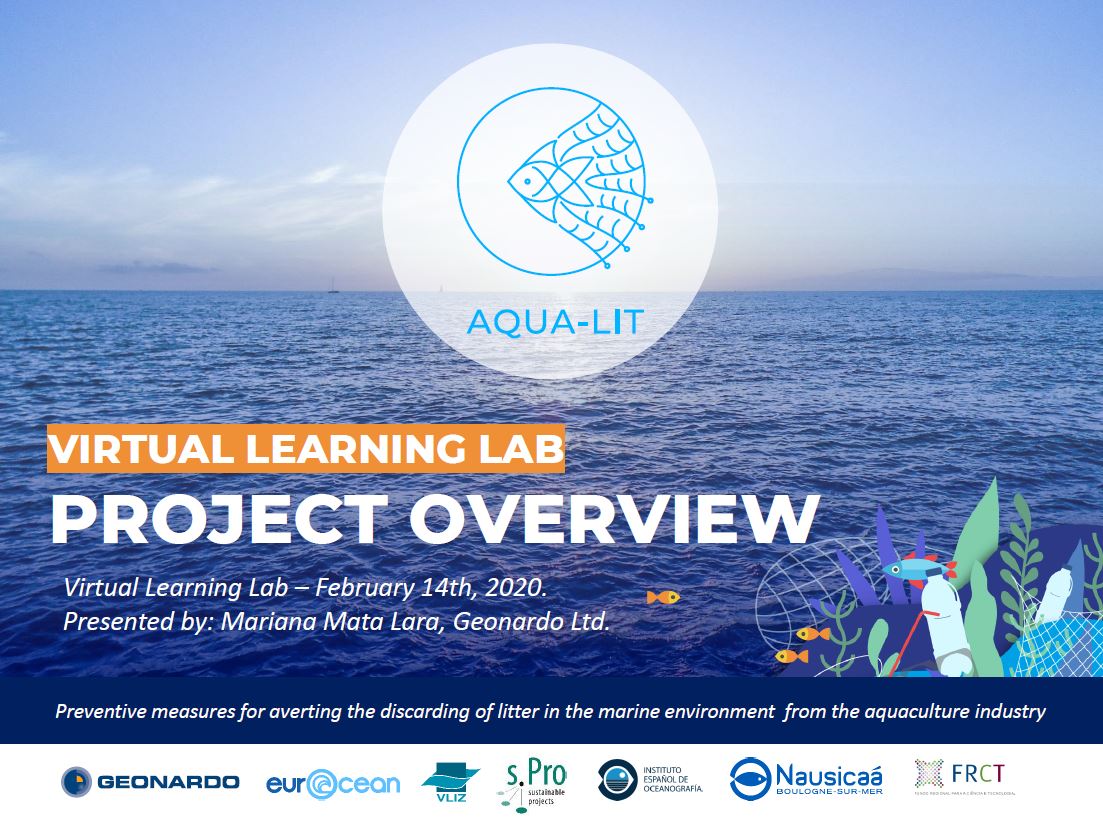 State of Play
We recommend you to read the State of Play of the three sea basins to prepare for our workshop: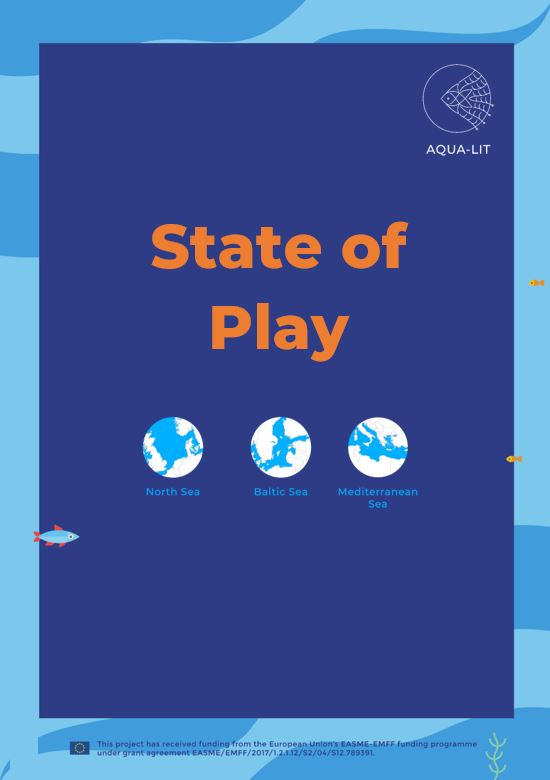 Agenda
Click to further check out the draft programme of the session.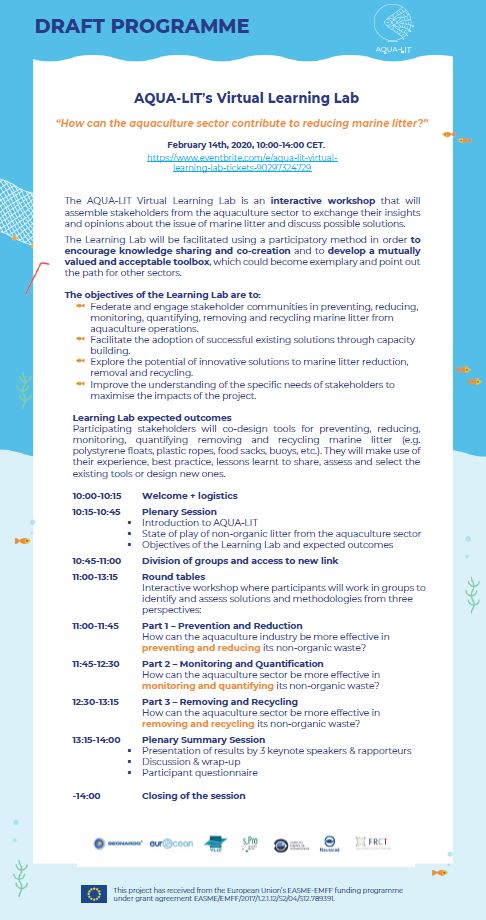 Registration
If you are interested in joining, please register at:
https://www.eventbrite.com/e/aqua-lit-virtual-learning-lab-tickets-90297324729