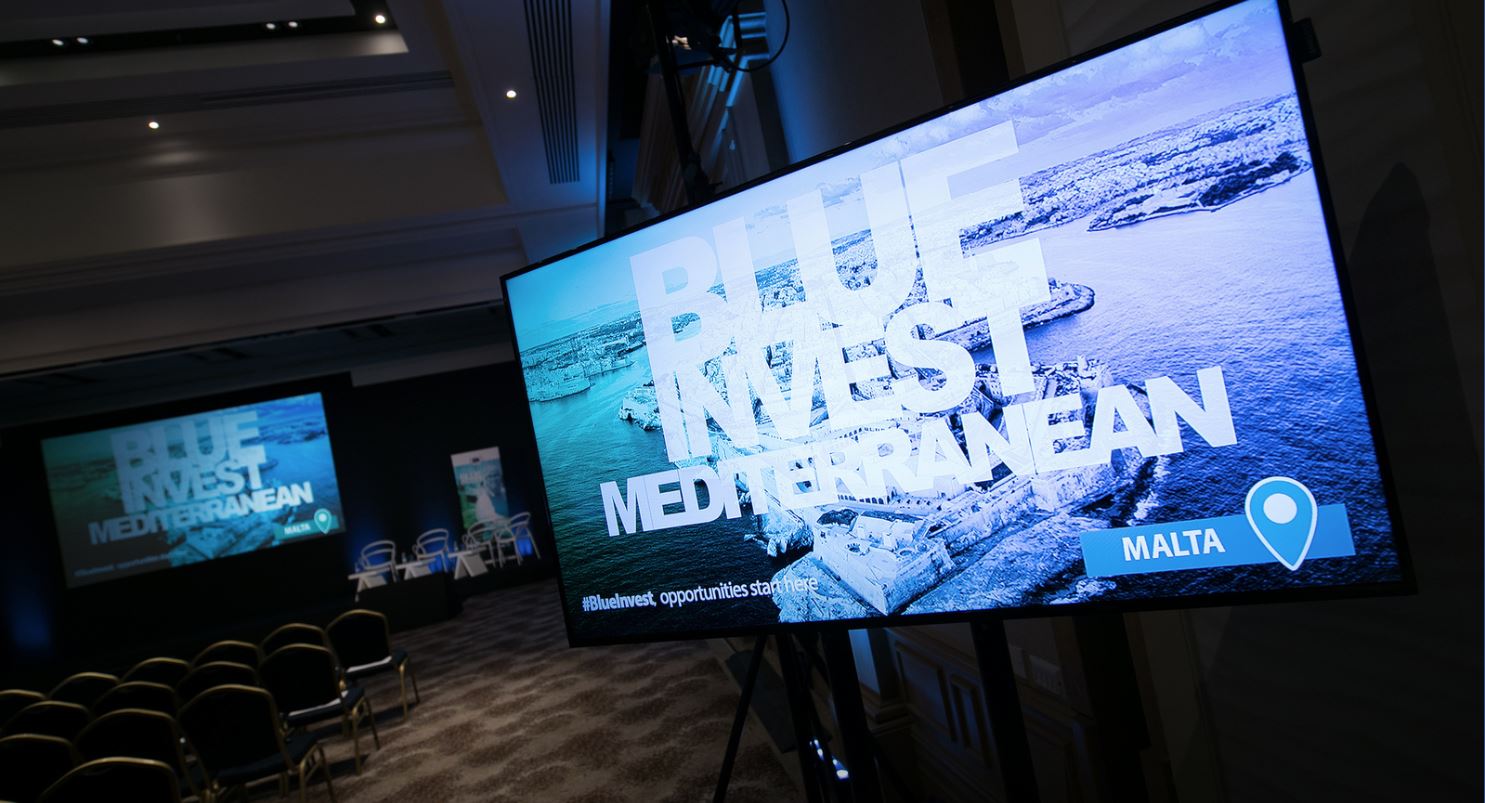 Source: European Union, 2019.
With around 300 attendees, the event centred on discussing how to obtain the full Blue Economy potential around the Mediterranean Sea basin for sustainable growth and job creation? as well as on how can technology, innovation and creativity come together with finance?
For this, there was an exciting pitching contest for innovators in front of a panel of top investors.
Furthere, there were inspiring speakers who shared their knowledge and experience in Blue Investment.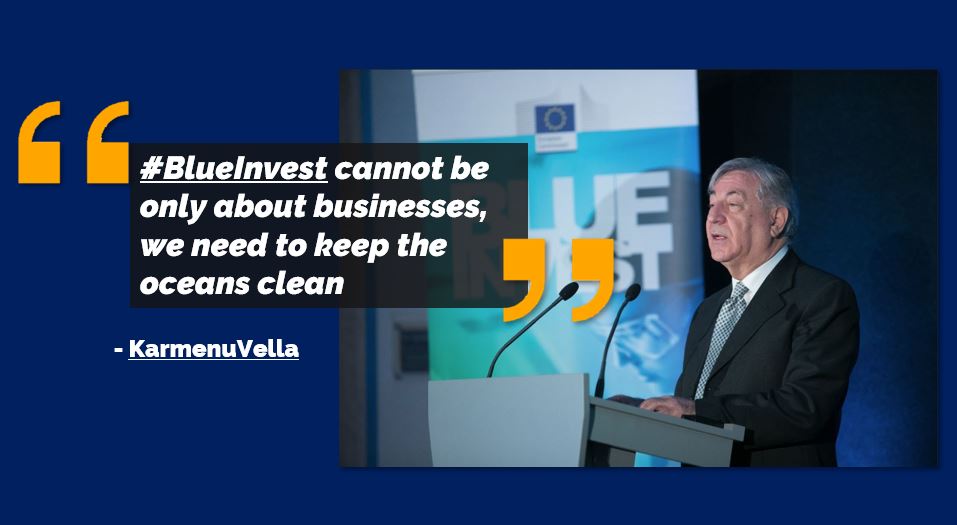 Karmenu Vella, the European Commissioner for Maritime Affairs and Fisheries, opened the session laying out clear that our main missiong was to find opprotunities to keep the Ocean clean!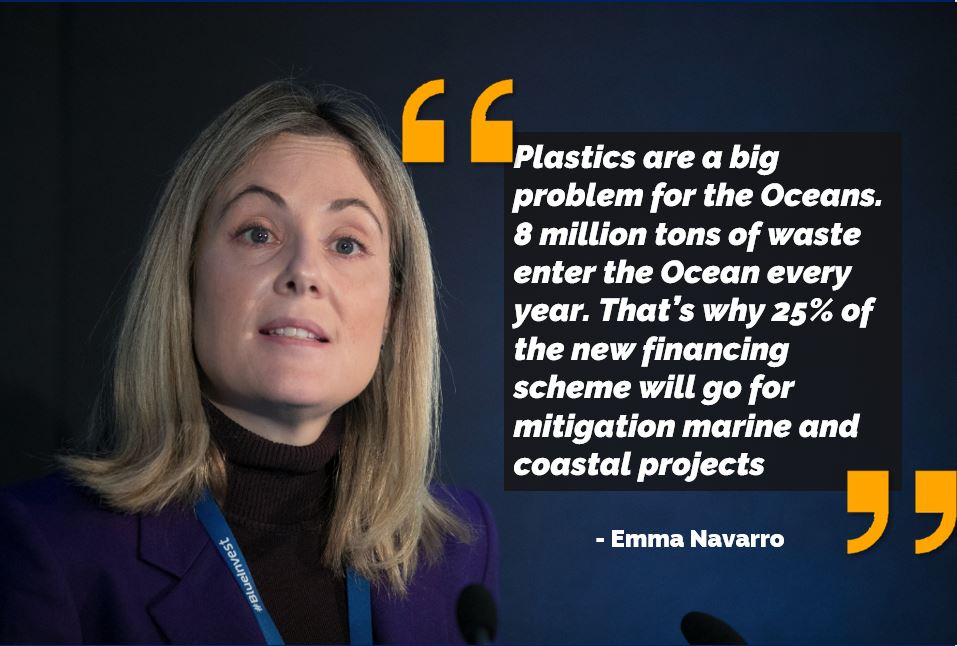 Emma Navarro, Vice-President and Member of the Management Committee of the European Investment Bank (EIB) , raised the problem with plastics in the Ocean, being the cause of having new financing to tackle the issue.
Besides the speakers and enterpreneurs pitches, the event also held personalized and pre-arranged bilateral meetings for investment and project development opportunities where AQUA-LIT participated actively.
We were happy to having been invited and we cannot wait for the next edition to come!