First green light from the italian government to the "SalvaMare" draft law, that was unanimously approved by the Italian Council of Ministers in the beginning of April 2019, and that should be approved by the Chamber in June. The draft law, which the Italian Ministry of Environment Sergio Costa renamed #SalvAmare, requires that:
Fishermen will be allowed to bring plastic they find caught in their nets and will be able to deposit it in specific recycling areas placed in ports

They will be provided with an environmental certificate attesting their commitment to the sea and sustainable fishing

Their catch chain will be recognizable and recognized

They will not be subject to a fine or penalty for illicit traffic of waste

Recycling collection points will be installed in ports for the disposal of waste taken from the sea

Fishermen will be subject to awards and incentives for their "fishing for litter" activities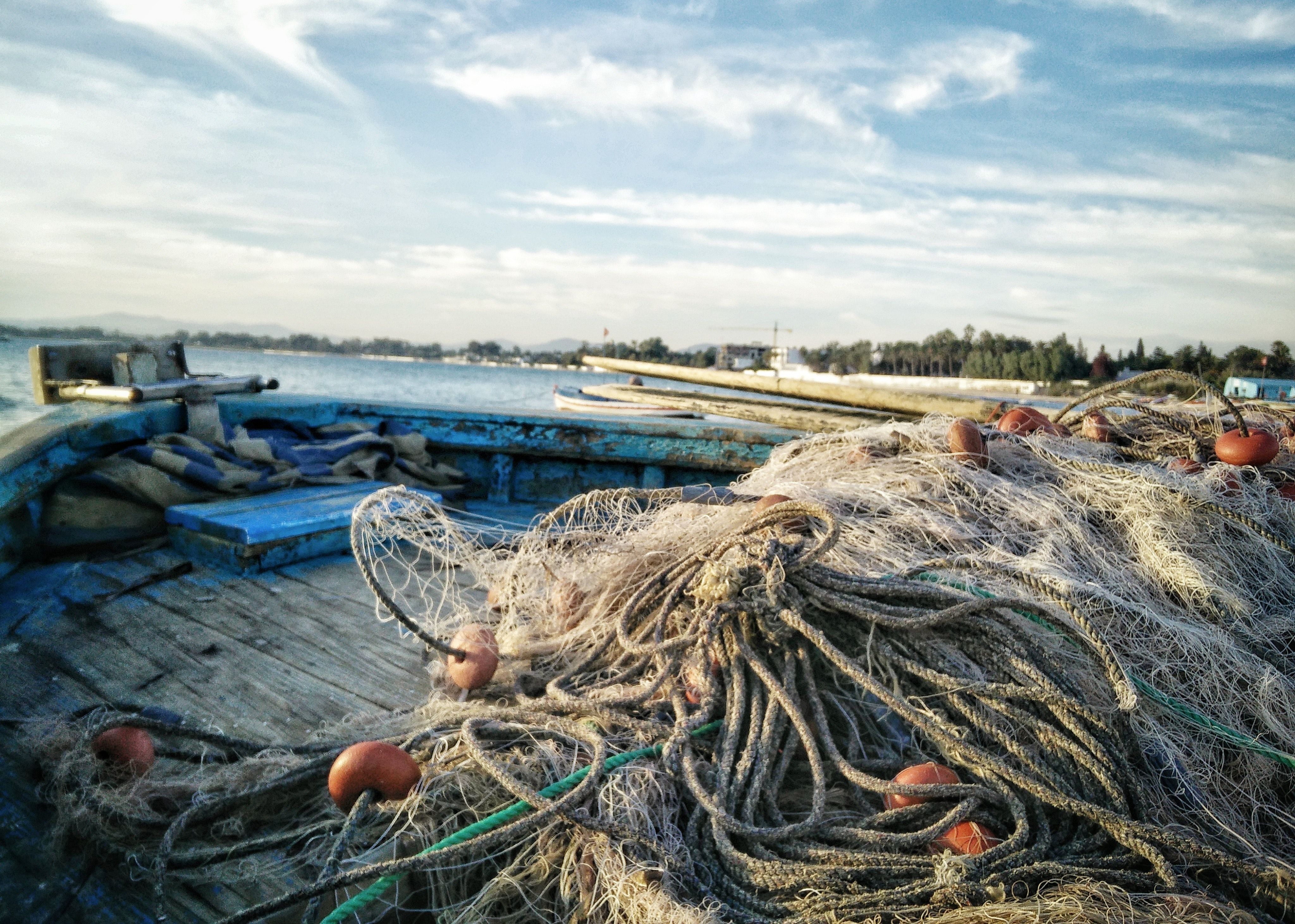 Photo Credit: Bedis ElAcheche
Italy is the third Mediterranean country for the amount of plastic dispersed in the sea, with an estimated quote of 90 tons per day. A plastic bag remains in the sea for 20 years, a glass 50 years and a fishing line up to 600 years. The economic impact on the fishing sector in Europe is estimated to be around 61.7 million euros.
"The plastic war has begun. We are only at the first step but this is a fundamental one. If the course of things do not change, in 2025 the oceans will contain a ton of plastic every 3 tons of fish and by 2050 there will be more plastic than fish in weight", said the Italian minister of Environment Sergio Costa.
According to monitoring carried out during the 2018 Goletta Verde campaign, as part of the Med Sea Litter project (funded by the Interreg Med program), in which it was possible to survey 670 wastes (with dimensions greater than 2.5 cm) and an average density of 96.6 items per sqaure km, plastic represented on average 92% of the items observed, with a percentage that varies from 85 to 97% depending on the area of ​​observation, and with 37% represented by single-use items.
The pilot project of fishing for litter in Italy was launched by the Region of Tuscany, in collaboration with the Ministry of the Environment, Unicoop Florence, Legambiente and other associations; a group of fishermen was in charge to retrieve the plastic at sea while fishing; sixteen tons of waste was collected by fishermen during the course of the project. After that, other initiatives were carried out along italian coasts, from the Tyrrhenian to the Adriatic Sea. In Manfredonia, Puglia,a particular trawl fishing activities is practised along the coast: with this practice, fishermen collected all kind of rubbish, from plastic bottles to nets used for aquaculture mussel activities. In just one day over 390 pounds of waste was brought on land.
"SalvAmare" bill – said Stefano Ciafani, president of Legambiente– is an important step for the fight against marine litter which is heavily affecting our sea, a global challenge to which Italy is making its contribution.