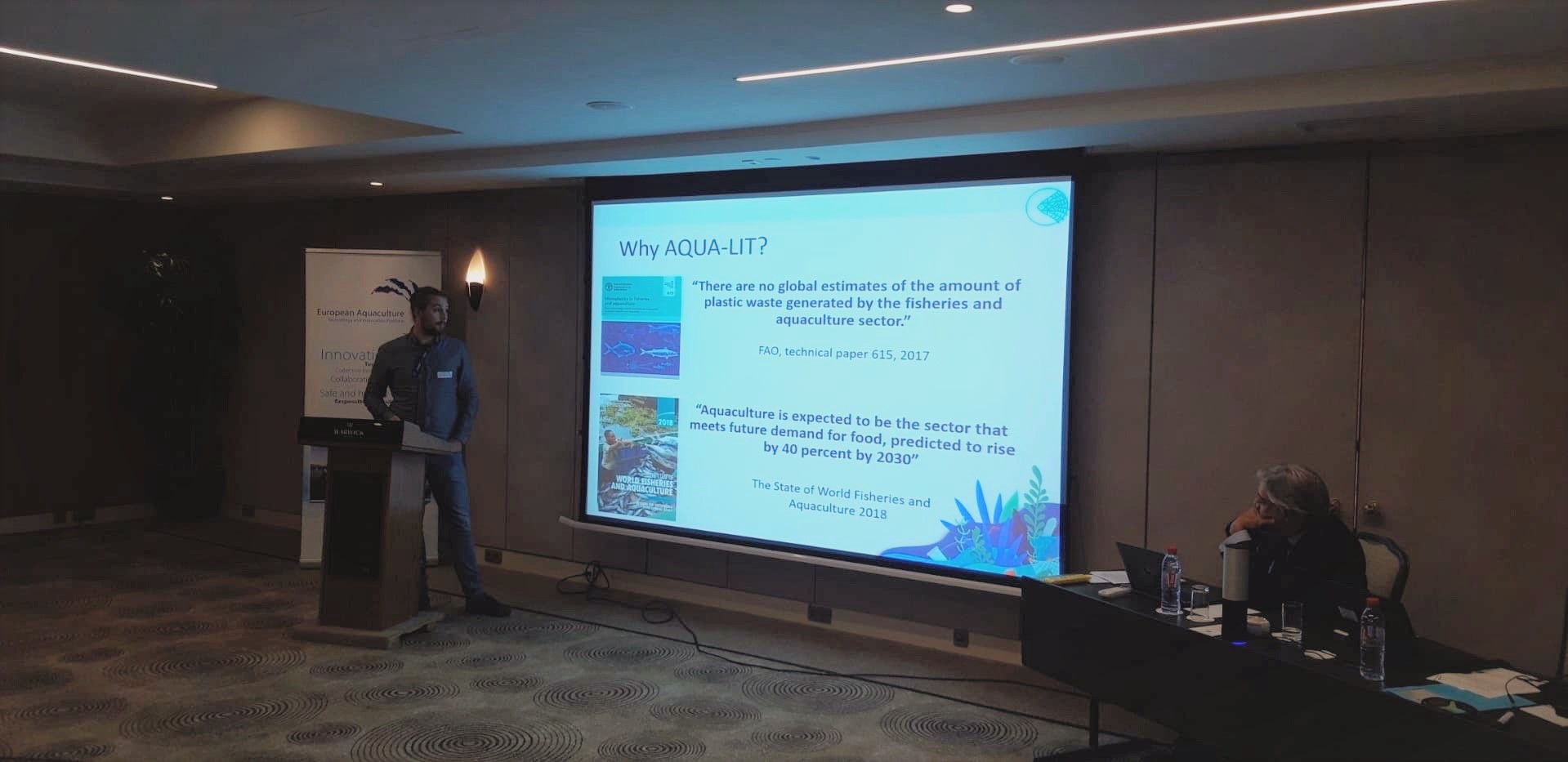 During this event, the European Commission (DG RTD and DG MARE), the European Committee of the Regions, and aquaculture networks such as FABRE, Waterborne TP and SCAR-FISH presented their aquaculture policies and priorities for aquaculture research and innovation in the upcoming Horizon Europe. In addition, various projects were invited to present their perspectives for future aquaculture activities. Matthias Sandra, Science Officer at the Valorisation and Innovation Department of the Flanders Marine Institute (VLIZ) and part of AQUA-LIT was one of the invited speakers at the Annual General Meeting.
EATiP includes stakeholders from the entire European aquaculture value chain – from suppliers through producers to processors within the profession, accompanied by leading research groups and key representative organizations. Hence, the EATiP AGM 2019 was an ideal opportunity for AQUA-LIT to present its objectives and to prove its importance for future development in the aquaculture sector. EATiP is the perfect platform for AQUA-LIT to get in touch with the right people and consequently reach the targeted aquaculture stakeholders for the AQUA-LIT Learning Labs, which will be organised in the near future. AQUA-LIT and EATiP will continue collaborating together in the future in order to achieve the objective of developing a 'sustainable toolbox' based on the insights of aquaculture stakeholders.
For more information on the European Aquaculture Technology and Innovation Platform, visit the EATiP website.