SECOND UPDATE!
Given the COVID-19 outbreak, the organizers of the European Maritime Day have decided to cancel the event altogether. Below the message from the EMD2020 team:
Unfortunately, because of the coronavirus and social distancing rules, the organisers - European Commission, the Irish government, and Cork City Council - have taken the collective decision to cancel the event altogether.
We would like to thank all stakeholders and organisers for the work and enthusiasm they have put into this event over the last months and we regret that we are unable to take advantage of the warm welcome and hospitality prepared by our Irish partners. We also hope that there will be the possibility for the City of Cork to host the EMD at some time in the future.
As we emerge from this crisis, we need the blue economy to get back in shape as quickly as possible. The sector with its tremendous potential for smart and sustainable growth can help the economic recovery in coastal areas and beyond.
Together we will overcome this crisis and build a more sustainable, circular and resilient blue economy.
See the video message of EU Commissioner Virginijus Sinkevičius.

UPDATE!
Given the COVID-19 outbreak, the organizers of the European Maritime Day have decided to postpone the event. Below the message from the EMD2020 team:
Dear Speaker, dear workshop organiser, dear stakeholder,

We would like to take this opportunity to thank you for your support for European Maritime Day (EMD) 2020 in Cork, Ireland on 14-15 May.

Given the implications of Coronavirus for all countries including restrictions on travel, it is with regret that, together with Cork City Council and the Irish Marine Coordination Group, we have decided to defer EMD.

We are currently looking into possible alternative dates later in the year and will keep you posted.

We thank you for your understanding and hope that you will be able to join us in Cork later in 2020.

The EMD Team
For more information visit the official website.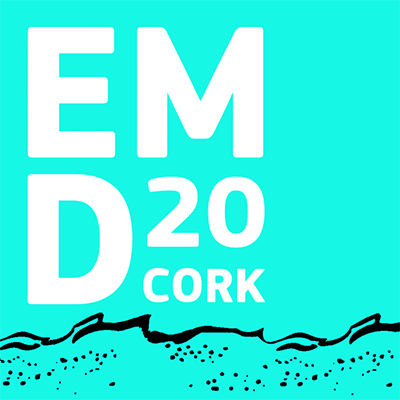 If you like mystery games, then you cannot miss our workshop at the #EMD2020!
Organized by AQUA-LIT project, and teamed up with Blue Circular Economy project, CLAIM project, Clean Atlantic project, and Fishing for Litter initiative, "Cluedo: The marine pollution mystery game" will approach the marine pollution problem 'from cities to seas', to increase the understanding of the sources, transport, distribution, and impacts of marine pollution.
The game will focus on solving an environmental mystery, where the audience will participate as detectives having to find the killer suspects, the weapons and the place where the crime took place. The cards will help us discuss the different types of marine pollution and realize the connection of some of our routine activities to the problem.
You can check the full list of the 20 selected high-quality workshops here.