More than 100 environmental organisations, led by Seas At Risk, BirdLife Europe, ClientEarth, Oceana, Surfrider Foundation Europe and WWF launched the "Blue Manifesto". The rescue plan lays out concrete actions which must be delivered by set dates in order to turn the tide on the ever-degraded and polluted ocean and coastlines. To be successful, change is needed on both land and sea. The NGOs call for: At least 30% of the ocean to be highly or fully protected by 2030, Shift to low-impact fishing; Securing a pollution-free ocean; Planning of human activities that support the restoration of thriving marine ecosystems.
Did you see our Instagram grid with actions needed per year according to the Blue Manifesto? If not, click on the image and go check it out!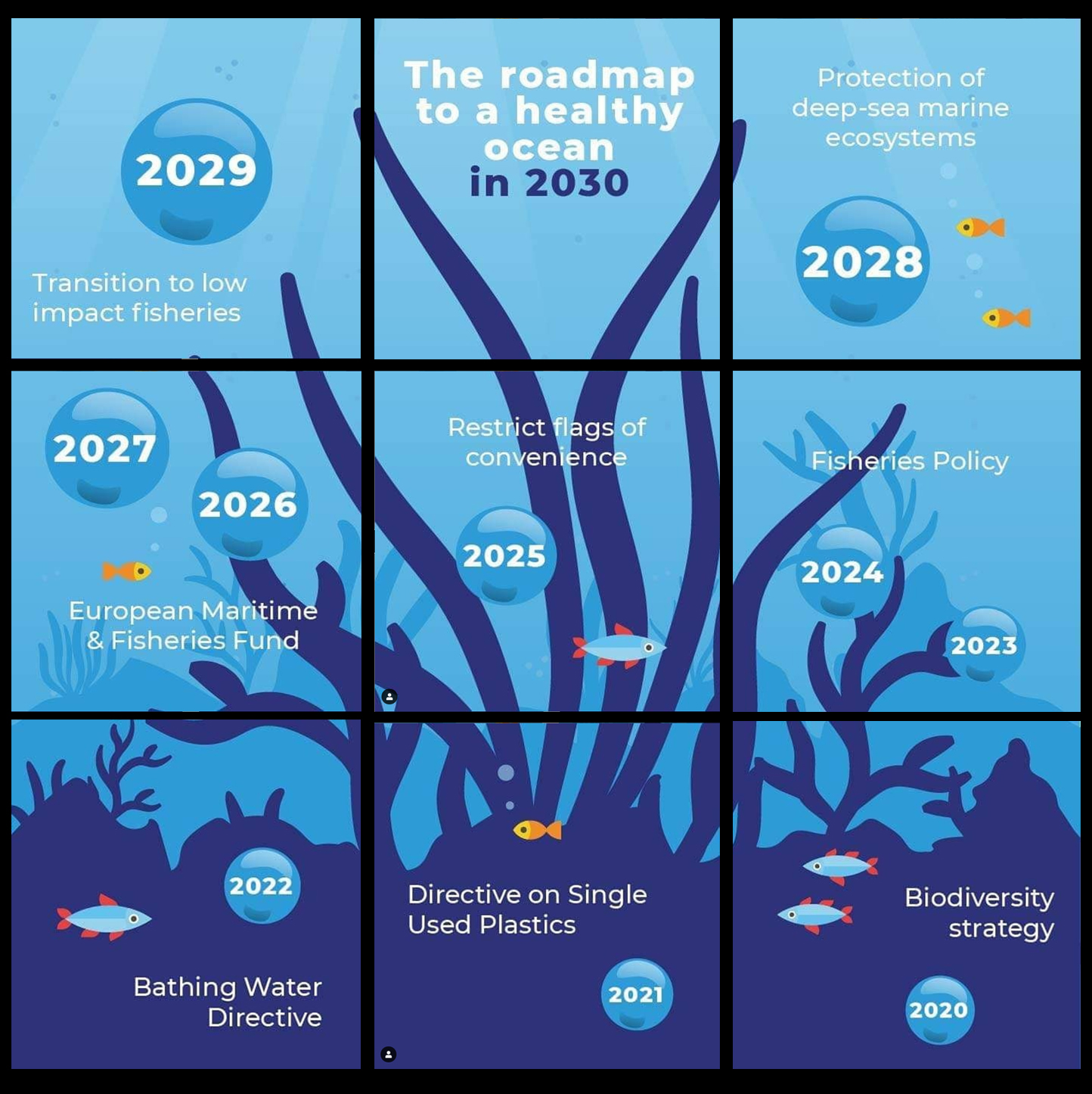 If you want to read the Blue Manifesto, you can find it here.