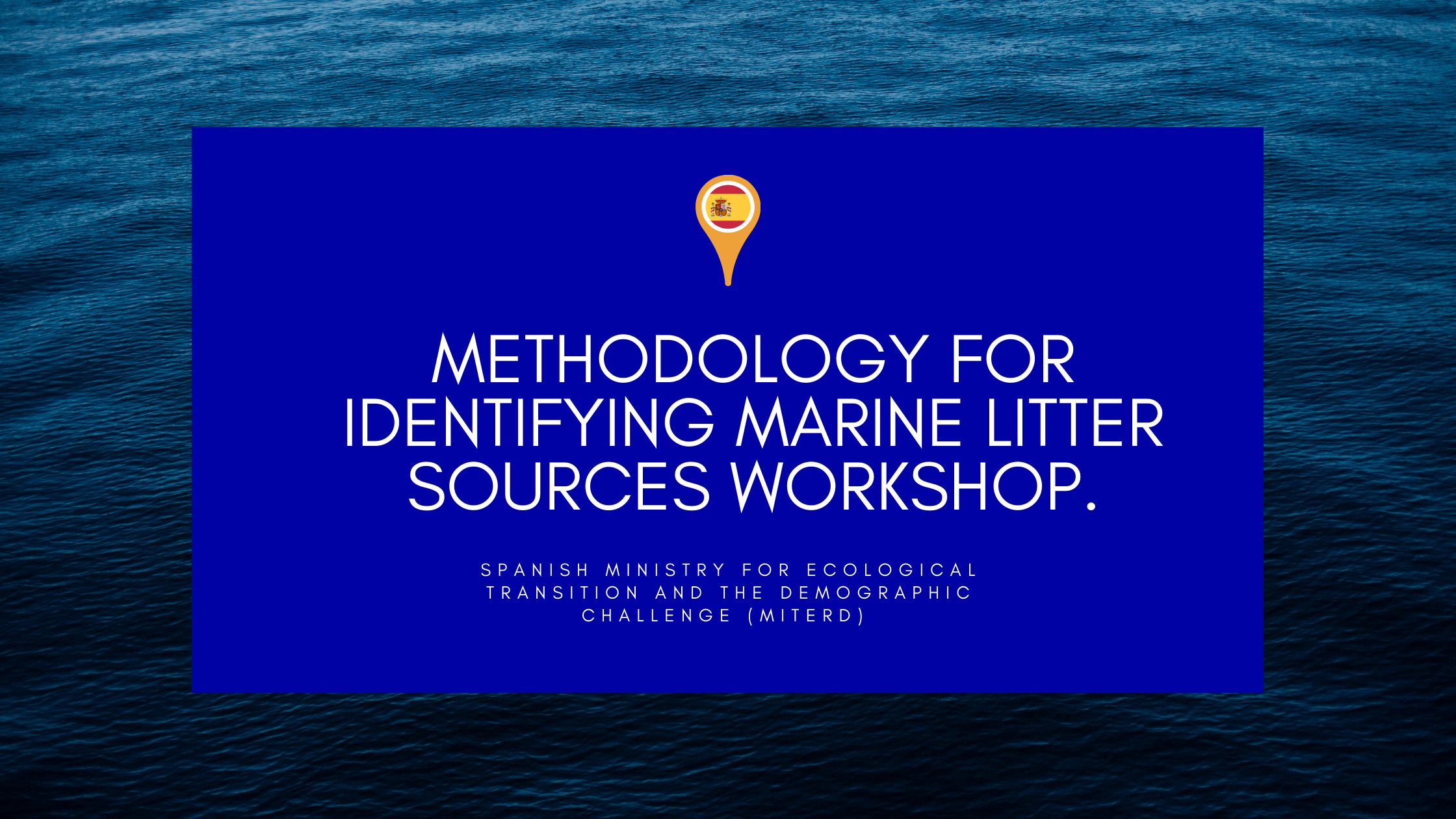 The Spanish Ministry for Ecological Transition and the Demographic Challenge (MITERD) together with the Spanish Center for Studies and Experimentation of Public Works (CEDEX), under the frame of the Marine Litter Working Group of the OSPAR Convention, are developing a new methodology to assess the sources of the marine litter which are found along the beaches of the Spanish coast. In this sense, the Matrix Scoring Technique, based on Tudor & Williams (2004), is under development and it consists of a scoring matrix based on the probability that a found litter item could be associated with a specific source, but taking into account that it might have, potentially, multiple origins.
The result of this work is going to be presented in the OSPAR Convention with the aim to reach an agreement with France and Portugal, regarding the Iberian Coast and the Bay of Biscay regions.
Maria Vidal Rigo, from the Instituto Español de Oceanografia (IEO – Spanish Oceanographic Institue), partner of the AQUA-LIT project, attended the Spanish "Methodology for Identifying Marine Litter Sources" workshop, which objective was to share this technique with multiple stakeholders, including scientific institutions, and refine the methodological criteria, for the OSPAR Convention and adapting them also to the Barcelona Convention specifications.
The online workshop took place on the 23rd and 30th of September 2020. The invited experts had been previously identified taking into consideration their professional experience in the identification of the different typologies of marine litter items.
Maria Vidal Rigo, as a member of the Instituto Español de Oceanografía – Centre Oceanogràfic de Balears and also part of the AQUA-LIT team, was invited to attend the workshop with the aim to contribute from the aquaculture marine litter perspective.
Previously to the workshop, the 10 main sources of marine litter in the Spanish frame had been identified, including fishery activities, aquaculture activities, wastewaters, touristic activities occurring on beaches, navigation, agriculture, construction activities, trading and hostelry activities, and any other activities which take place inland or in the marine environment.
During the workshop, the discussion was focused on the items most frequently found on the Spanish beaches, including plastic fragments, ropes, cigarette ends, plastic bottles and their caps, and different types of food packaging, among others. For each of these item categories, the probability that they could be associated with each of the previously identified sources of marine litter was assessed and scored.
This workshop is the first step to create a whole methodological approach aimed to cover all types of litter found along beaches. Consequently, it is expected that it will help to improve the monitoring and quantification activities of all types of marine waste, including aquaculture items which is actually one of the main needs related to the aquaculture waste management identified by the AQUA-LIT project.