Aquaculture has a clear place in securing food production in Europe and presents "Oceans of Opportunities" for development and investment if given the political and social license to expand and develop, with public awareness/acceptance of its role. Aquaculture Europe 2021 will explore those oceans from the unique island that is Madeira in Portugal.
The AE2021 parallel sessions will cover the full scope of European aquaculture and will comprise submitted oral and E-poster presentations. AE2021 will also feature an international trade exhibition, industry forum, student sessions and activities, satellite workshops and updates on EU research.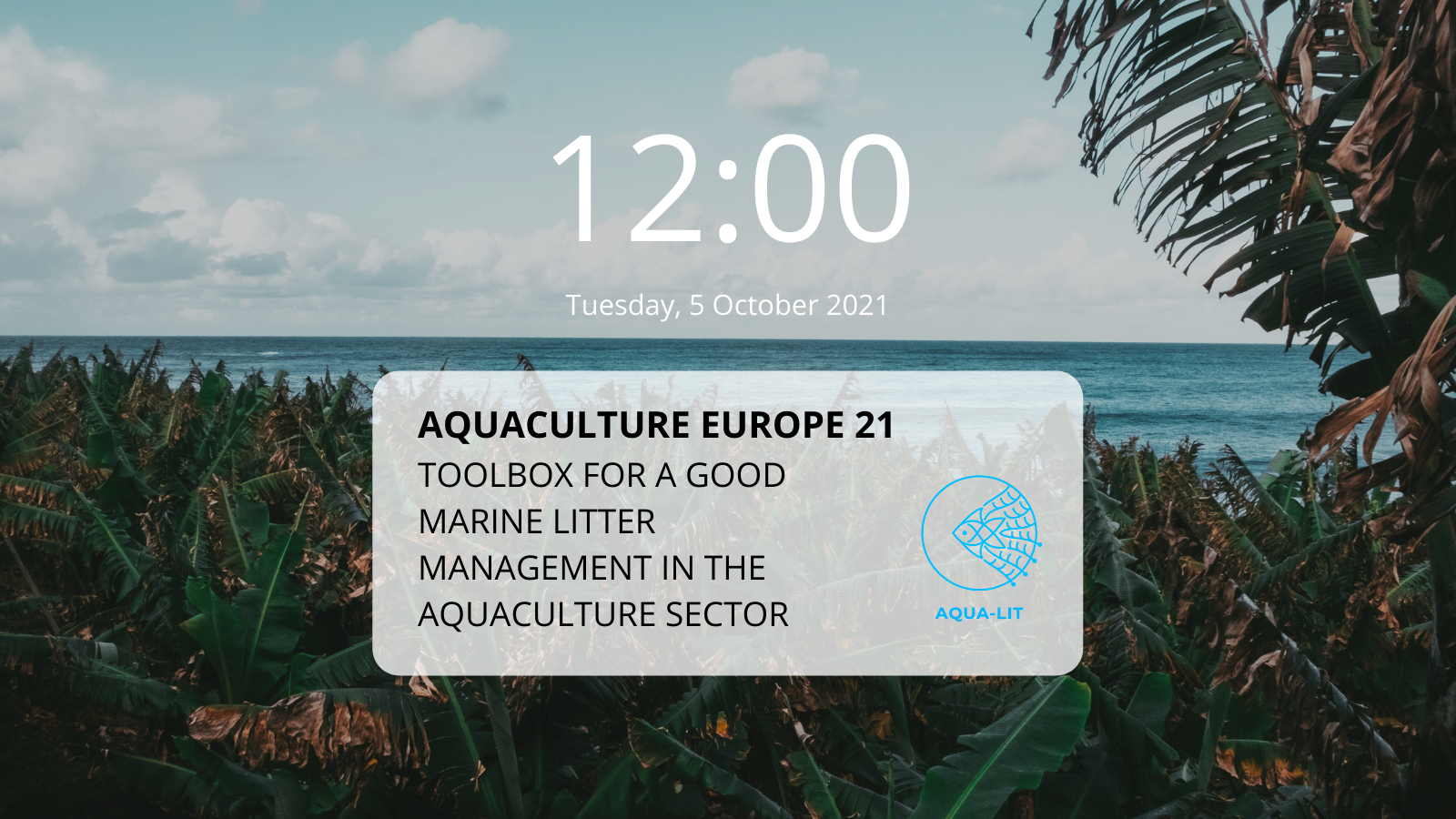 On October 5th, at 12:00hrs, our coordinator will give an oral presentation on the AQUA-LIT toolbox for good marine litter management.
Stay tuned in our social media to see more updates!
If you want to check the full programme click here.