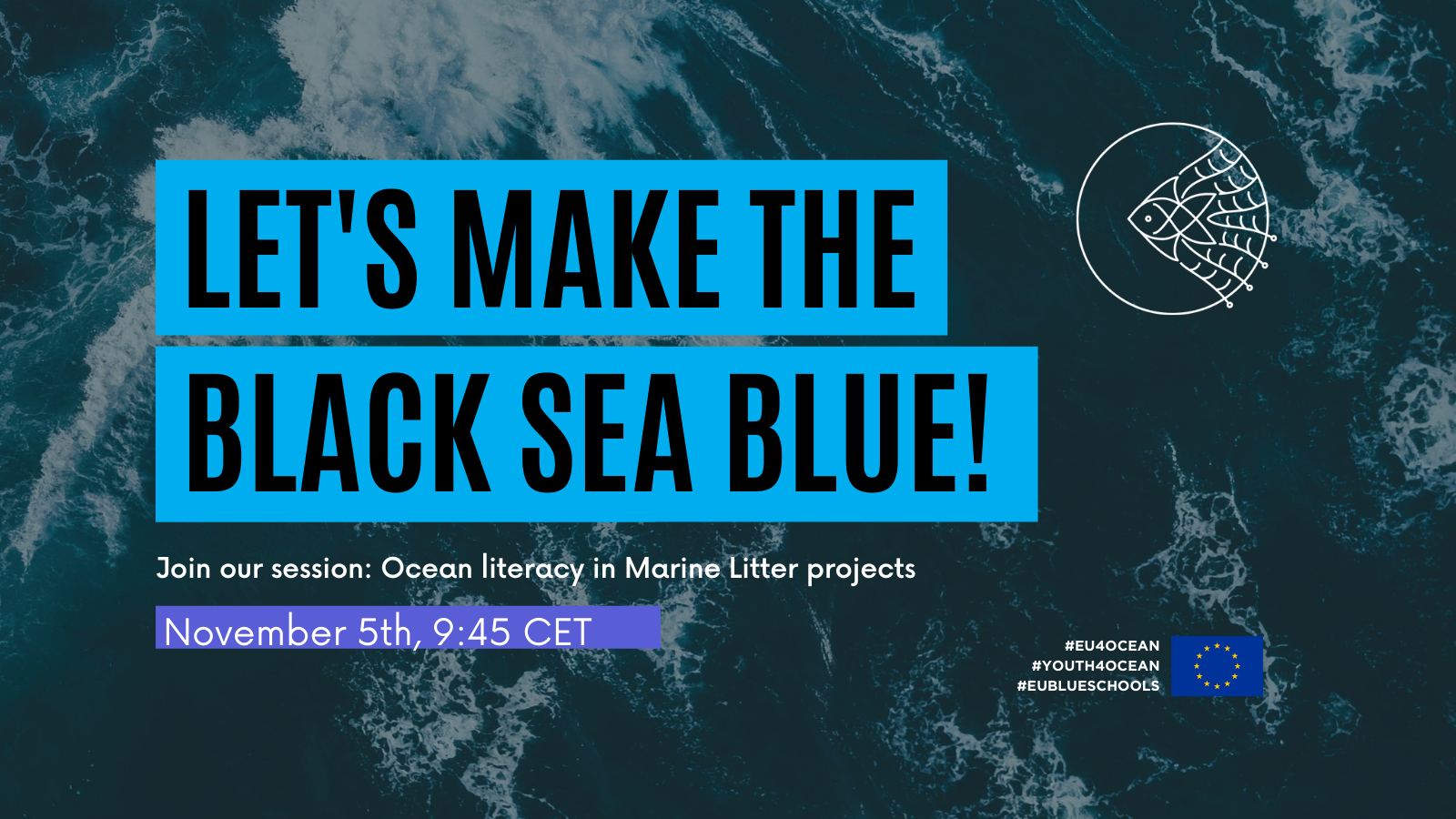 From Ocober29th to November 5th, EU4Ocean will be hosting the event "Let's #MakeBlackSeaBlue" and AQUA-LIT will be there too!
If you are interested in hearing AQUA-LIT discuss together with the projects EMBLAS, Anemone, RedMarLiter, LitOUTer, and Marliter how to advance ocean literacy in the Black Sea, then you can already register here and check out the agenda.
We hope to see you there!