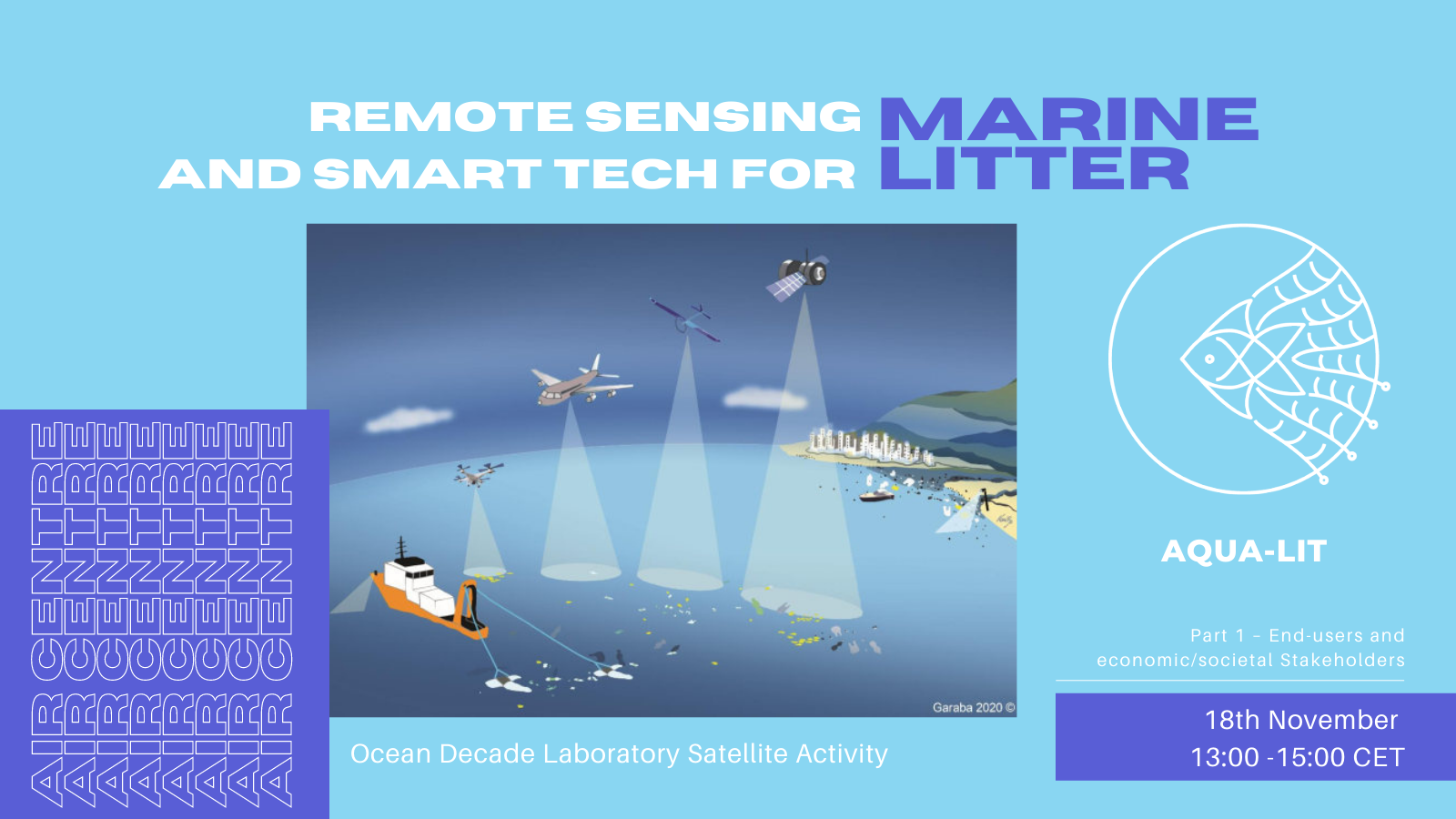 UPDATE
If you missed the event, you can now access the recording online!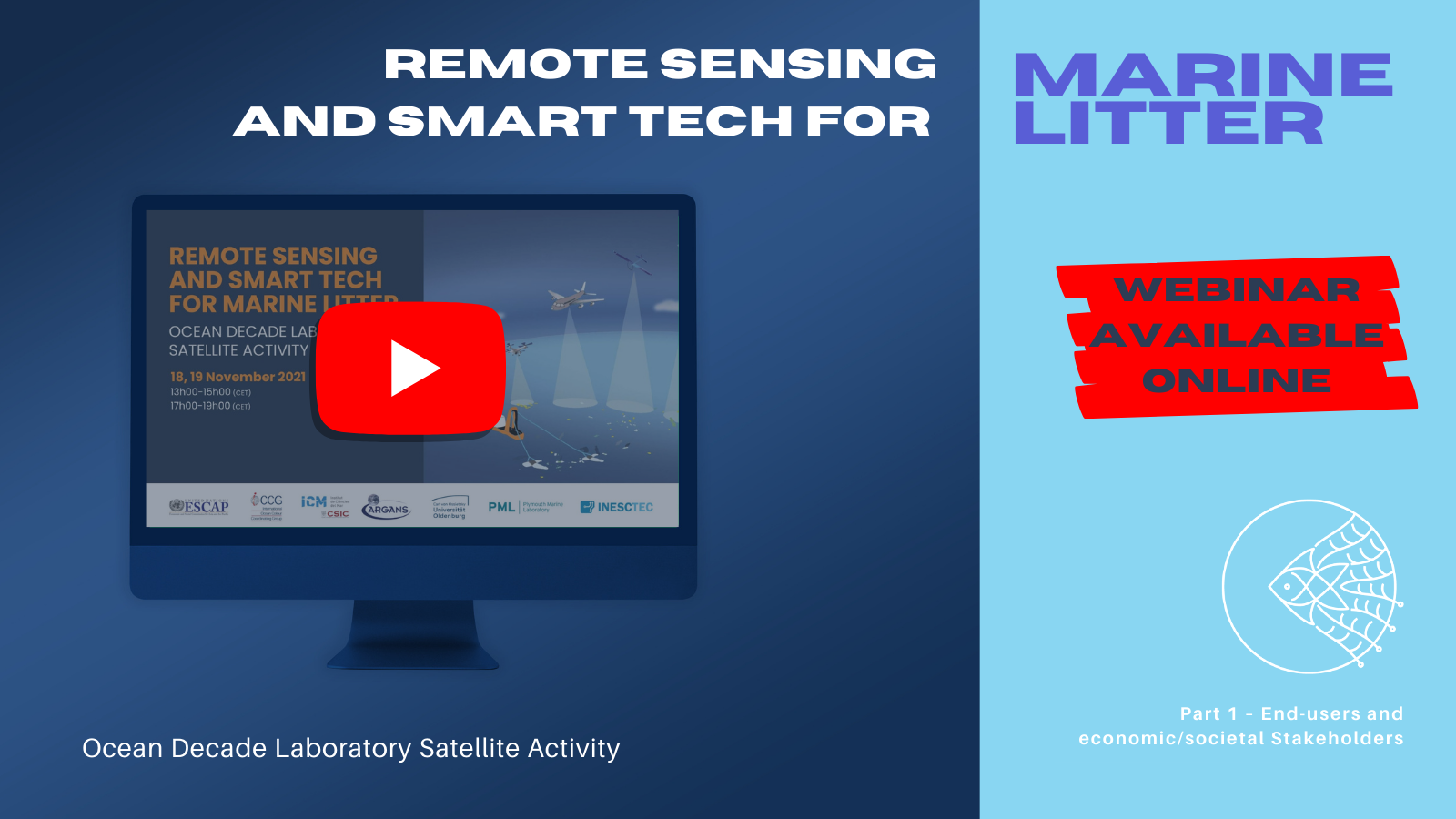 The satellite event aims to raise awareness, among Member States and stakeholders, about the state-of-the-art capabilities and limitations of remote sensing to support the monitoring and management of marine litter, by means of instruments on board of satellites, aircraft, and drones. Creating this awareness is an essential part to align needs with capabilities and find a common ground for a successful development of the technologies.
We will discuss these needs of the target community, explain the current and near future capabilities, the best available techniques, and agree on a roadmap to match them together, along with the elaboration of a set of actions and recommendations to support their development and fulfilment.
We will coordinate existing working groups to support a Call-for-Action platform to foster the use of remote sensing as a complementary monitoring strategy for marine litter. The activity will benefit from the full support and participation of the IOCCG Task Force on Remote Sensing of Marine Litter and Debris, as well as of a coordinated set of international experts from academia, industry, civil society and stakeholders from the global network that the organizing committee of this Activity has access to, which includes OASIS, IMDOS and the Marine Debris Working Group from Blue Planet.
AQUA-LIT in the event
Our coordinator will present AQUA-LIT's Toolbox as part of the session on "End-users and economic/societal stakeholders" together with other colleagues:
Introductory presentation to the session, Janet Salem, UN/ESCAP
Ibu Luckmi Purwandari, Ministry of Environment and Forestry, Indonesia (TBC)
Nicolash Kolesh, Alliance to End Plastic Waste (TBC)
Joana Veiga, Deltares, Netherlands
Mariana Mata Lara, AQUA-LIT, Hungary
Breakup discussion and summary, moderated by Janet Salem, UN/ESCAP
You can check the full programme and register here:
https://www.aircentre.org/remote-sensing-applications-for-marine-litter/
-----------------