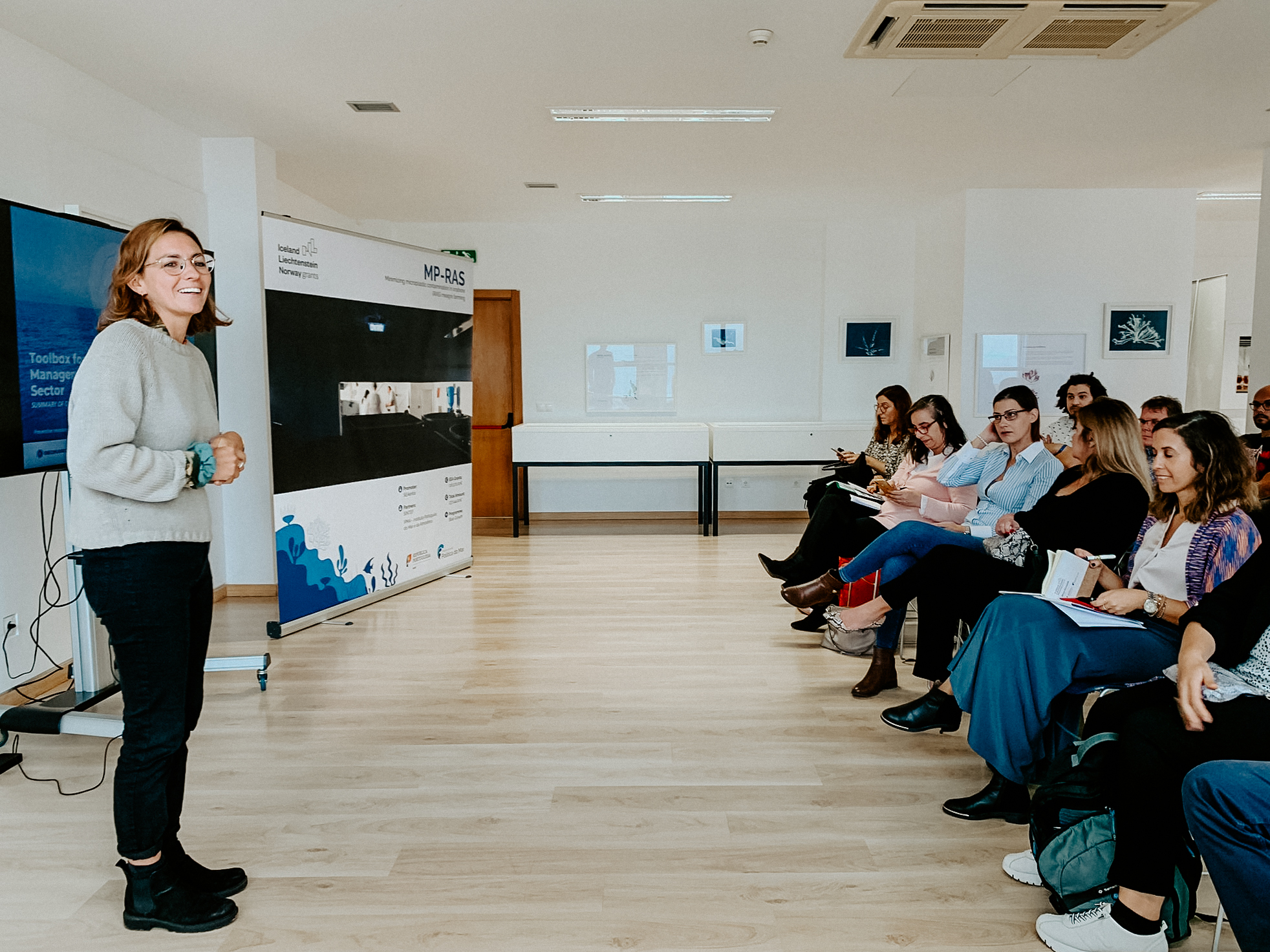 About the MP-RAS project
Microplastics(MP) in the marine ecosystem are a growing threat to food biosecurity. Marine fish production in a recirculating aquaculture system (RAS) may shield them from this contamination.
The MP-RAS project aims to evaluate the effectiveness of this water ultrafiltration system in removing microplastics, minimizing their levels in the fish produced. To this purpose, it will be used the meagre, an emergent species in aquaculture characterized by its large size, low fat content, and good processing efficiency. The levels of Microplastic in meagre produced in RAS will be then compared to those from produced meagre in open-sea cages and those from wild-capture meagre.
This project will allow the production of meagre with significantly low levels of microplastics in its muscle tissue, compared to other commercial sources, avoiding the disruption that microplastics might have on fish development and growth and improving their production and quality. Low / free microplastics content certification will make it possible to add value to the final product, which will ultimately benefit human health by reducing microplastics ingestion.
AQUA-LIT Toolbox
Our "Tide against Marine Litter Toolbox" provides more than 400 solutions, ideas and measures to tackle marine litter from the aquaculture sector. This toolbox was the result of the work carried out with aquaculture stakeholders in the North Sea, the Baltic Sea and the Mediterranean Sea, and the analysis of the barriers they face for having a good marine litter management, as well as the ideas and solutions co-developed with them, together with existing good practices and a vision forward of what else could be done.
The toolbox is a live tool that invites stakeholders to feed it with more solutions. Do you have more ideas on how to tackle marine litter? Submit your solutions here!