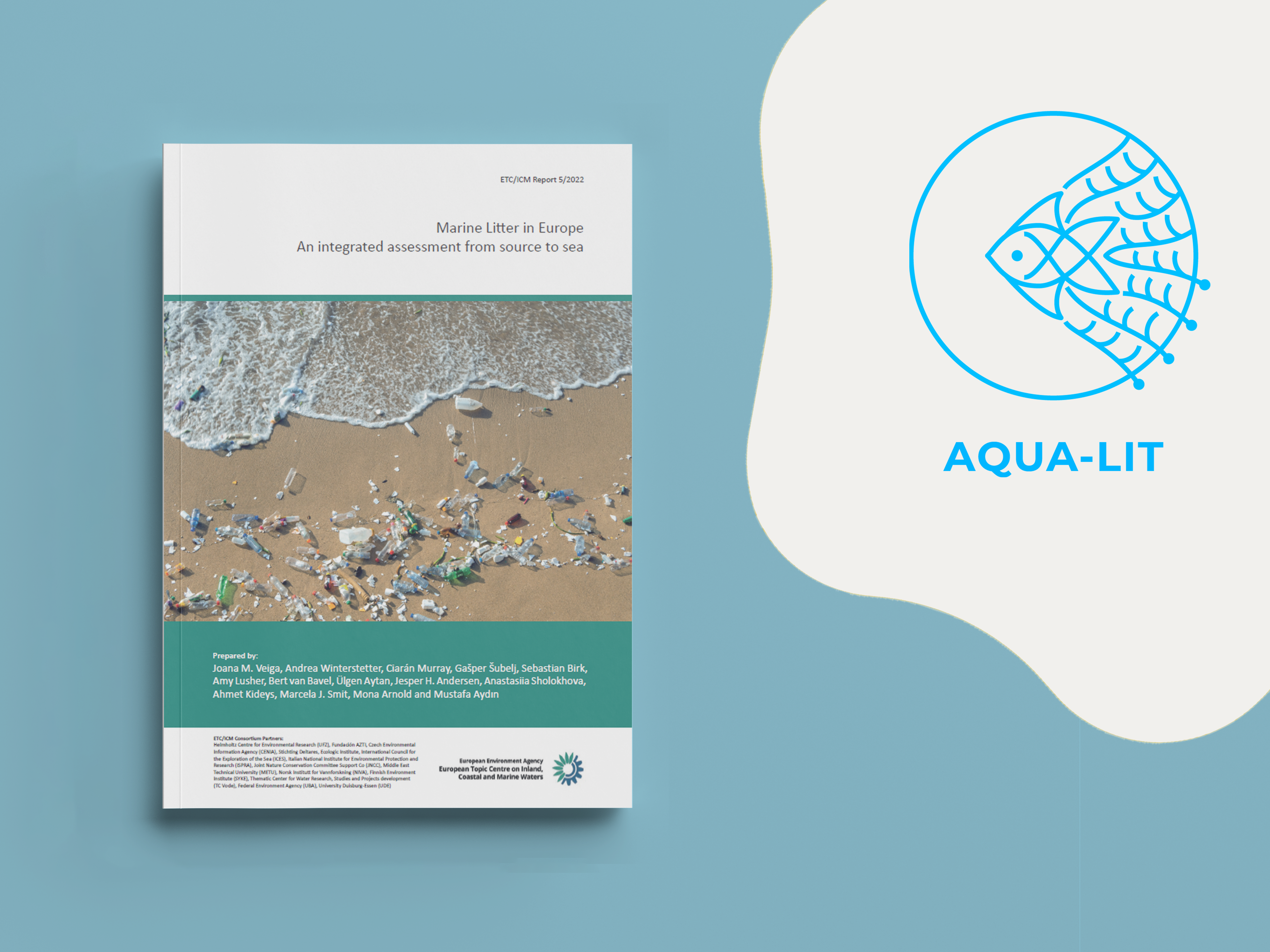 The report's general objective is to assess the issue of marine litter from source to sea, i.e. across the three environmental compartments where most litter originates from (land); via which it is transported from inland into the sea (rivers); and, finally, the receiving marine environment. The study intends to emphasize the causalities between socio-economic drivers, such as trends in plastic production; pressures, in terms of waste generation and particularly the fraction that is not adequately managed; and the state of pollution in coastal and marine environments. It focuses primarily on the fraction of waste corresponding to plastic packaging and small non-packaging plastic items (1) (PPSI), given its prevalence in
post-consumer plastic waste and pervasiveness in the marine environment.

Two years were selected – 2012 and 2018 – as they define the first implementation cycle of the MSFD and are used here to compare possible changes in the management of plastic waste and the state of marine pollution.
The report is structured around six specific objectives:
to describe the key economic drivers of plastic litter and the European policy responses that are relevant, at different stages of its life cycle (Chapter 2);
to assess the level of pressure in terms of generation and mismanagement of PPSI waste in the EEA 32 countries + UK and the regional seas' coasts for the years 2012 and 2018 (Chapter 3);
to scope estimates of riverine litter inputs into European seas, based on published scientific literature (Chapter 4);
to assess the state of marine litter pollution in the European seas in relation to defined thresholds, based on accessible data covering the years 2010–2021 (Chapter 5);
to assess perceived trends concerning European policy objectives and targets, using key assessment results as evidence (Chapter 6);
to provide recommendations for future integrated assessments of marine litter (Chapter 7).
Download it here:
https://www.eionet.europa.eu/etcs/etc-icm/products/etc-icm-reports/etc-icm-report-5-2022