As published on our first article, last year, the European Commission under the European Maritime and Fisheries Fund, launched the Sustainable Blue Economy call focused on 4 strands:
Strand 1: Demonstration & market,
Strand 2: Fighting marine litter,
Strand 3: Blue networks in the Mediterranean and
Strand 4: Restoring marine ecosystems in the Mediterranean.
In total, there were 22 new sustainable blue projects selected, composed by 104 companies from 22 countries and at the end of January all the coordinators met at the European Commission!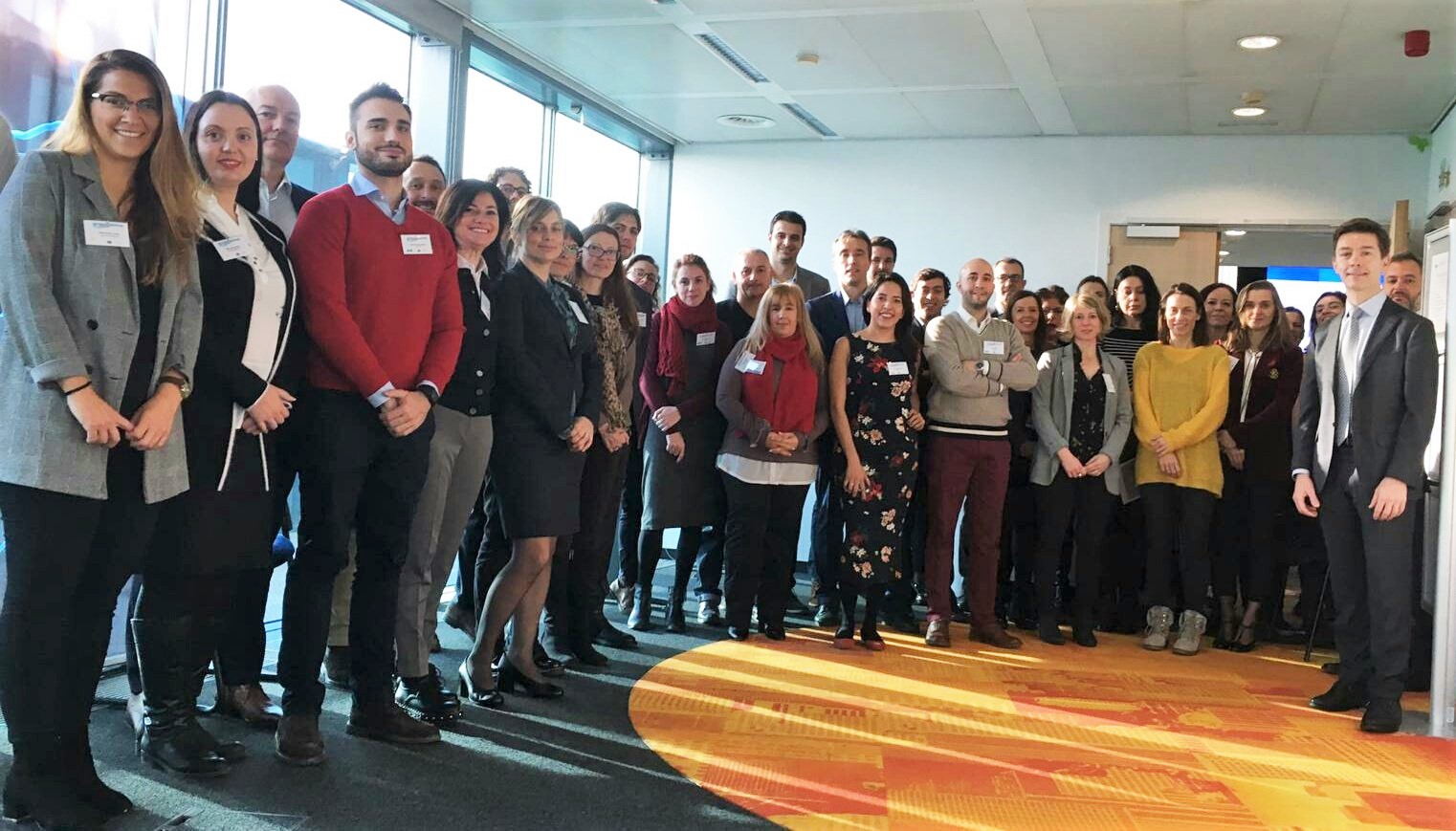 From the four strands, ours on Marine Litter is composed by 5 great projects trying to tackle pollution through different angles!
Here a short description on each of them:
Fighting marine litter
| Project | Short description | Countries |
| --- | --- | --- |
| marGnet: Mapping and recycling of marine litter and Ghost nets on the sea-floor | marGnet will set up and test multi-level solutions to monitor, map, prevent, remove and recycle marine litter from sea-based sources present on the seafloor. | Italy and Croatia |
| BLUENET: Creating new life for discarded fishing and aquaculture gears to prevent marine litter generation | BLUENET will set up a programme for recycling abandoned, lost or discarded fishing and aquaculture gear: recovering gear from the sea and using it as raw material to manufacture new gear. | Spain and Italy |
| NetTag: Tagging fishing gears and enhancing on board best-practices to promote waste free fisheries | NetTag will develop and test new technologies (acoustic device and robotic recovery system) to reduce lost gears and organise awareness-raising activities on marine litter for fishermen. | Portugal, UK and Spain |
| OCEANETS: Technological approaches for circular economy solutions in terms of prevention, recover, re-use and recycle of fishing gears to obtain added-value products in the textile industry | OCEANETS will develop an ICT tool to prevent fishing gear loss and optimise the recycling technologies to produce high-quality fabrics from plastic nets. | Spain and Czech Republic |
| AQUA-LIT: Preventive Measures for Averting the Discarding of Litter in the Marine Environment from the Aquaculture Industry | AQUA-LIT will develop a toolbox of innovative ideas and methodologies to prevent marine littering from aquaculture activities and to remove litter from aquaculture facilities. | Hungary, Portugal, Belgium, Spain and France |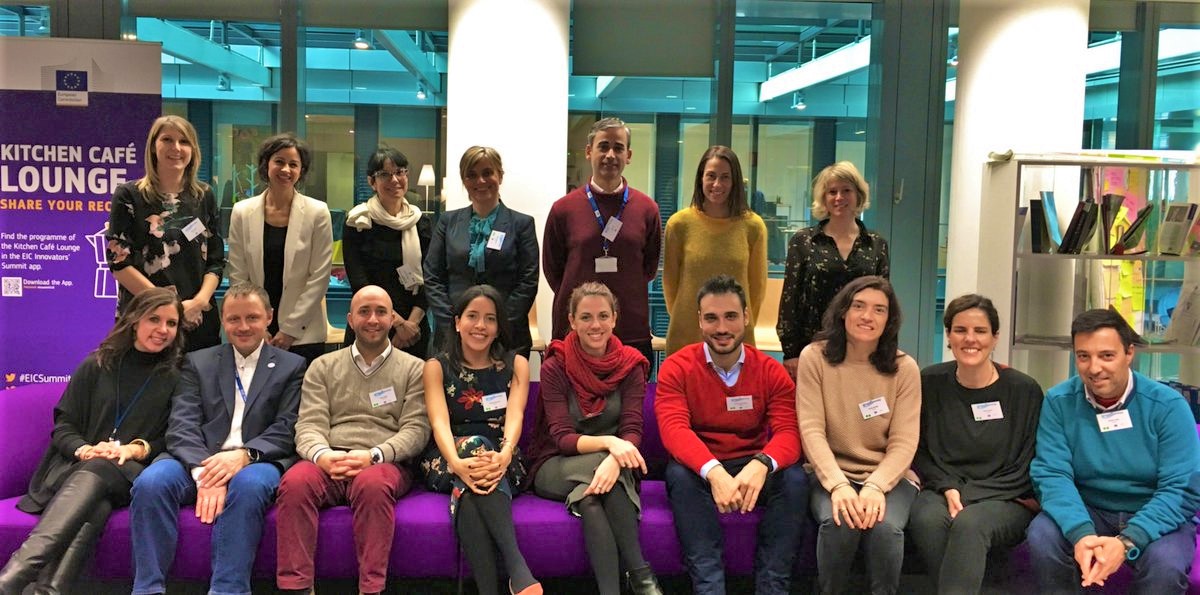 In the photo: The coordinators of the 5 Marine Litter projects, plus our project officers at the Commission!
If you are interested on the projects from the other strands, then you can check them all here.