Issue #2 - September 2019



QUOTE OF THIS ISSUE
"We are in reach of a whole new relationship with the ocean, a wiser, more sustainable relationship. The choice lies with us".

― David Attenborough (message for World Oceans Day)

FROM AQUA-LIT TEAM
Hello again OceanHero!
Five months have passed since you heard from us, and summer is coming to an end!
Great achievements have been reached until now
: relevant information, data, and inputs have been collected and analysed, many events and conference attended, and a lot of satisfaction gained!
AQUA-LIT Team is now preparing for the next exciting project phase,
where all of you can contribute
in helping us finding the best solutions for tackling aquaculture marine litter.
Do you want to be the first?
Fill the AQUA-LIT survey now!
https://www.surveymonkey.de/r/NM8XMSK
Enjoy summertime and always remember, leave the beach cleaner than how you found it!
Your AQUA-LIT team.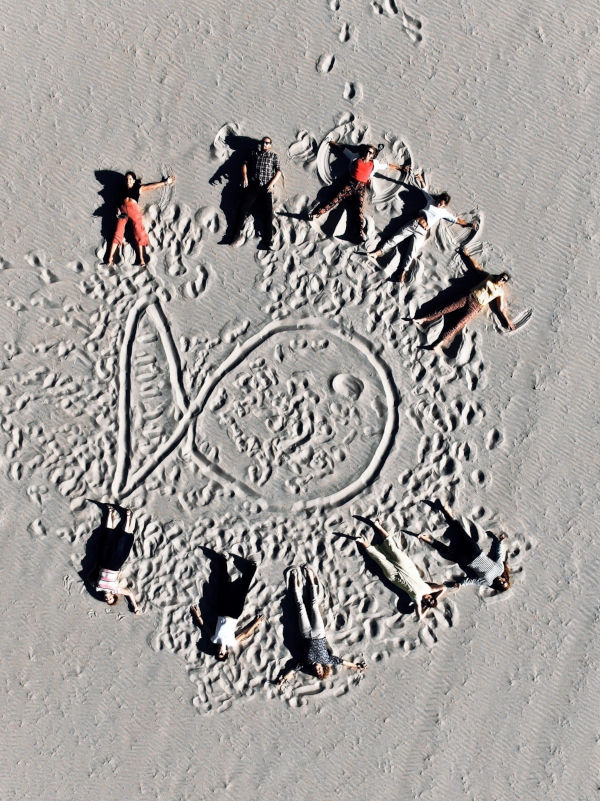 RELEVANT NEWS
The EU Blue Economy Report 2019 has been published in occasion of the European Maritime Day held in Lisbon the 17th and 18th of May.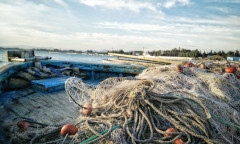 Good news from Italy! Fishermen will be allowed to collect plastic at sea.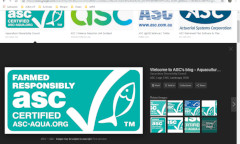 The European biggest Certification organisation Aquaculture Stewardship Council (ASC) recently introduced in their standards criteria for dealing with plastic with requirements for certified farms to implement policies for waste reduction and recycling, as well as ensuring responsible storing and disposal of waste.

AQUA-LIT NEWS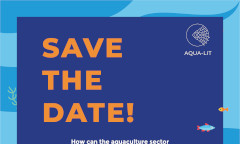 LEARNING LAB PRESS RELEASE
Our Learning Labs are around the corner! Would you like to attend? Check all the information here.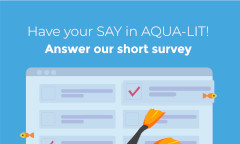 HAVE A SAY IN AQUA-LIT!
Do you want spend one minute in contributing to our strategy for tackling aquaculture marine litter?
Fill the AQUA-LIT survey now!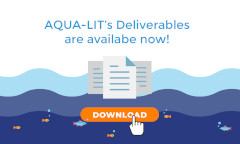 AQUA-LIT DELIVERABLES AVAILABLE!
we have made public our deliverables, go check them out!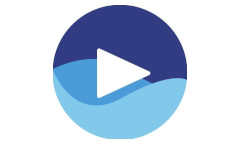 DID YOU CHECK OUR MEDIA CENTRE?
get full access to our project materials: infographics, videos, ppts, posters, marine litter inventory and more.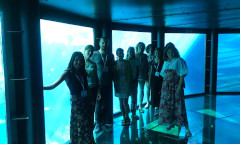 AQUA-LIT PROJECT MEETING AT BOULOGNE-SUR-MER, FRANCE.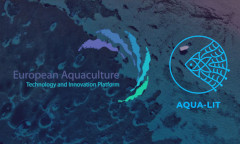 AQUA-LIT AND EATIP JOIN FORCES TO SUPPORT INNOVATION IN EUROPEAN AQUACULTURE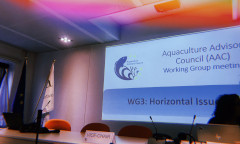 AQUA-LIT AT THE AQUACULTURE ADVISORY COUNCIL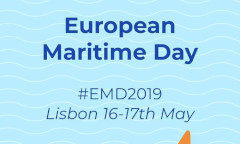 RESULTS FROM THE MARINE LITTER WORKSHOP AT THE #EMD2019!

UPCOMING EVENTS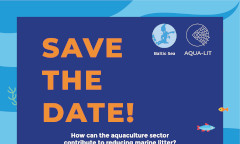 Save the date!
BALTIC SEA LEARNING LAB
October 9th, 2019
from 8.30-12.30h ― Room Backstage 1, Aquaculture Europe Conference,
Berlin, Germany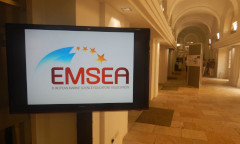 7TH ANNUAL CONFERENCE EMSEA: Goal 14 - Life below water.
September 16-20th,
Azores, Portugal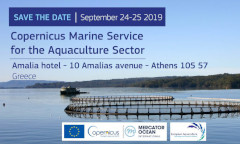 COPERNICUS MARINE SERVICE WORKSHOP & TRAINING FOR THE AQUACULTURE SECTOR.
September 24-25th, 2019.
Athens, Greece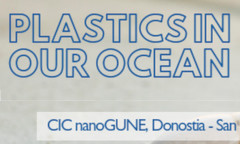 PLASTICS IN OUR OCEAN:
A MICRO OR MACRO CHALLENGE?
October 1st-2nd, 2019.
San Sebastian, Spain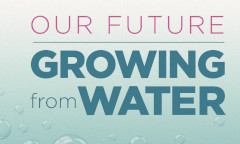 AQUACULTURE EUROPE 2019 CONFERENCE
October 7-10th, 2019.
Berlin, Germany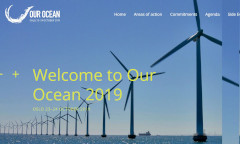 OUR OCEAN CONFERENCE
October 23-24th, 2019.
Oslo, Norway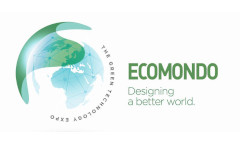 ECOMONDO 2019
November 05-08th, 2019.
Rimini, Italy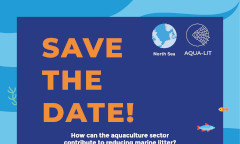 Save the date!
NORTH SEA LEARNING LAB
November 11th, 2019
from 9.00-14.00h― Conference Hall, VLIZ, Wandelaarkaai 7, 8400
Ostend, Belgium

#MARINELITTER Optimism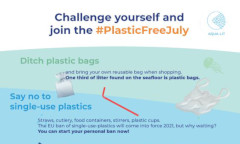 CHALLENGE YOURSELF AND TRANSFORM THE PLASTIC FREE JULY INTO AN EVERY MONTH LIFESTYLE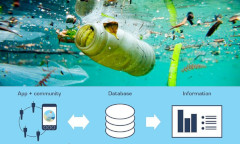 EUROPEAN ENVIRONMENT AGENCY INVITES ALL TO TAKE ACTION AGAINST MARINE LITTER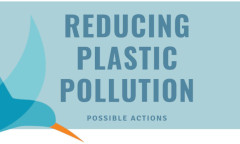 WHAT WORKS TO REDUCE MARINE PLASTIC POLLUTION? WHAT WE KNOW AND WHAT WE NEED TO DO

GIF of this edition
Thank you for reading and caring about tackling marine litter!
Until next edition

This project was funded by the EASME-EMFF EU programme
You are receiving this email because you subscribed to our Newsletter on our website or you attended one of our training courses. If you would like to change your contact details, please send us an e-mail to
aqua-lit@geonardo.com
.
If you do not want to receive the EM Newsletter anymore, please
unsubscribe
.