Issue #7 - March 2021




QUOTE OF THIS ISSUE

"The greatest danger to our planet, is the belief that someone else will save it.".

―
Robert Swan



FROM AQUA-LIT TEAM

Hello for the last time Ocean Lover!
After a bit more than 2 years working together to put our grain of sand to help solving the global issue of marine littering, the time has come to wrap up and say goodbye.
But before we do that, we would like to share with you all of our last updates as the beginning of 2021 has been a busy period for us. We have published many resources for you, participated in events, made an awesome final recap video that you cannot miss, and much more.
We want to deeply thank you for accompanying us along the road and specially, for carrying about the Ocean; and we hope that AQUA-LIT has inspired you to do more and to help bringing back the health of the unique Big Blue.
Enjoy the read,
AQUA-LIT team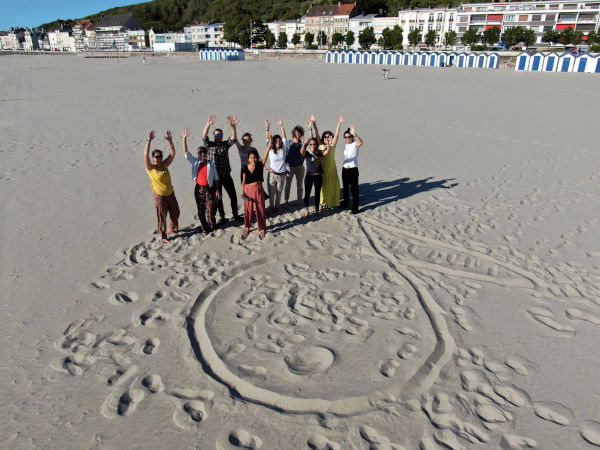 RELEVANT NEWS

A 10-STEP PLAN TO SAVE OUR SEAS

2050 is predicted to be a bleak milestone for the oceans - but it's not too late to avert disaster. Read what the World Economic Forum has to say for saving our Ocean

here

.


AQUA-LIT NEWS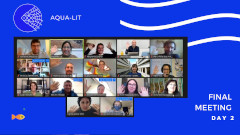 CONSORTIUM'S FINAL MEETING
Last December we had our final meeting as a team where we had our Strategic Advisory Board and our Project Officer from EASME as special guests. Click
here
to check more.



VISUAL RECAP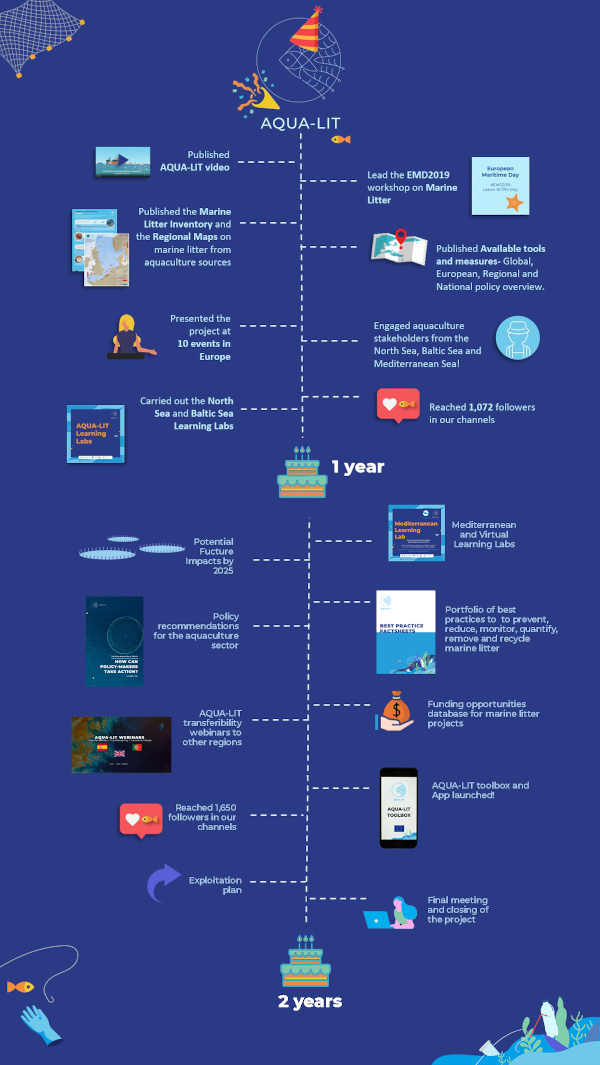 #MARINELITTER Optimism

30X30 – JOINT EFFORTS TO PROTECT 30% OF OUR ONE OCEAN BY 2030.

Surfers, swimmers, sailors, divers, and ocean lovers, are joining to urge world leaders to do everything in their power to adopt an international target fully protecting at least 30 percent of the global ocean by 2030, and strengthening conservation of the remaining 70 percent. Want to join?

Enter here

.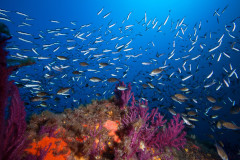 GLOBAL FUND FOR CORAL REEFS LAUNCHES FUNDRAISING CAMPAIGN
Germany, the Paul G. Allen Family Foundation, and the Prince Albert II of Monaco Foundation, UN Agencies (UNDP, UNEP and UNCDF) and financial institutions (BNP Paribas and Mirova) have made commitments to the fund totaling more than USD$10 million. Read more
here
.




GIF of this edition


Thank you for reading and caring about tackling marine litter.
Thank you for having joined this powerful tide!



This project was funded by the EASME-EMFF EU programme


You are receiving this email because you subscribed to our Newsletter on our website or you attended one of our training courses. If you would like to change your contact details, please send us an e-mail to
aqua-lit@geonardo.com
.