Issue #4 - June 2020



QUOTE OF THIS ISSUE
"The sea, the great unifier, is man's only hope. Now, as never before, the old phrase has a literal meaning: we are all in the same boat.".

―
Jacques Yves Cousteau

FROM AQUA-LIT TEAM
Hello again Ocean Lover!
Sending our 4th Newsletter to you all, today we celebrate what makes us breathe and live on this planet: the Ocean! Happy World Ocean day! 💦
Now more than ever it is important to keep our hopes for a healthier Ocean high and strong, not giving up with what we strive for. The COVID might have kept us locked down, but we gave the planet an opportunity to breathe. It is time to reimagine and redefine a new future, together. Because, as Jacques Yves Cousteau said, we are all in the same boat.
We hope you enjoy the read,
AQUA-LIT Team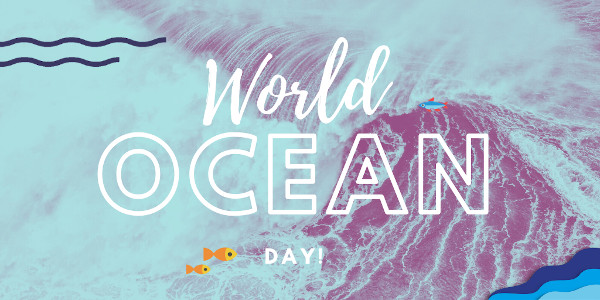 RELEVANT NEWS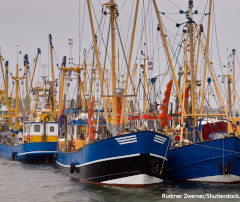 EU ADOPTS EMERGENCY AID FOR AQUACULTURE AND FISHERIES

The European Commission welcomes launched the 2020 European Maritime and Fisheries Fund (EMFF) pre-financing process to mitigate the impact of coronavirus on the aquaculture and fisheries sectors.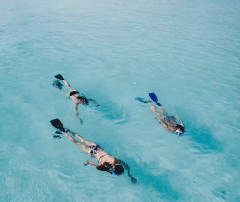 8 WAYS TO REBUILD A STRONGER OCEAN ECONOMY AFTER COVID-19

The Roadmap to a Healthy Ocean in 2030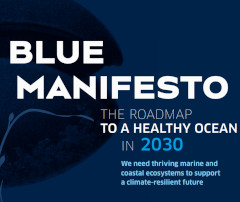 BLUE MANIFESTO

The Roadmap to a Healthy Ocean in 2030.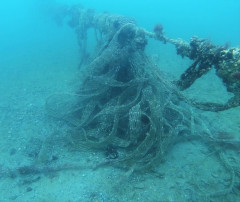 THERMAIKOS GULF: SUCCESSFUL SEABED CLEAN-UP IN GREECE

Operations for seabed cleaning from aquaculture mussel nets started in May in Chalastra, Greece.
NEW TOOL FOR AQUACULTURE MONITORING

AQUA-LIT NEWS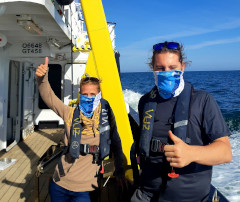 AQUA-LIT GADGETS FIND AN ALTERNATIVE INTERESTING USE!
The recent state of pandemic forced the use of disposable personal protective equipment. If not disposed of properly, these items can be a threat to the environment. But you can still find your sustainable solution!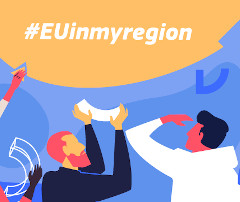 AQUA-LIT IS WINNER OF THE EU IN MY REGION PHOTO CONTEST!
Click to see our winning photo and to have a chance to win a price too!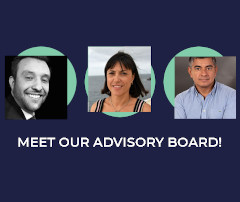 DO YOU KNOW WHO ADVISES AQUA-LIT?
Read about the members of our Strategic Advisory Board.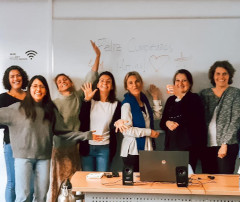 AQUA-LIT IS READY FOR NEW ADVENTURES AND CHALLENGES
AQUA-LIT Consortium gathered in Valencia the 5th and 6th of February at the ADEIT Foundation to discuss project progress and get prepared for the next steps of 2020.

UPCOMING EVENTS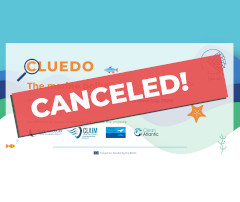 EUROPEAN MARITIME DAY 2020
The annual event for Europe's maritime community would have already passed last May 2020 in Cork, Ireland, and so our CLUEDO: Marine pollution mystery game. Unfortunately, after thinking to postpone it, last week the organizers decided to better cancel it overall and wait until next year.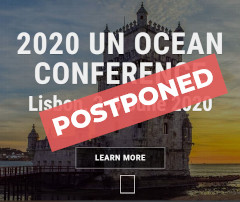 UN OCEAN CONFERENCE
2-6 June 2020,
Lisbon, Portugal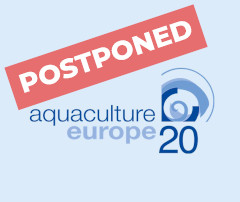 AQUACULTURE EUROPE 2020
Due COCID-19 pandemic, the event has been postponed to April 12-15, 2021 in Cork, Ireland – instead of September 29 - October 2, 2020.

ONLINE EVENTS
PLASTICS IN THE ARCTIC
28-30 September 2020
RECYCLING AND WASTE MANAGEMENT
20-21 July 2020
BLUE GROWTH WEBINAR - THE OPPORTUNITIES OF A SUSTAINABLE OCEAN ECONOMY
4-10 June 2020

#MARINELITTER Optimism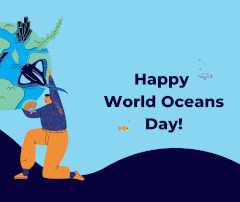 CELEBRATING THE BIG BLUE
Sir Arthur Charles Clarke once said: "How inappropriate to call this planet Earth when it is quite clearly Ocean?".
SILENCE IS GOLDEN FOR WHALES AS LOCKDOWN REDUCES OCEAN NOISE
Evidence of a drop in underwater noise pollution has led experts to predict the crisis may also be good news for whales and other sea mammals.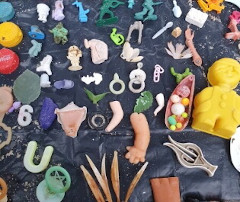 TOGETHER WE MAKE THE DIFFERENCE!
The dedication of organizations throughout Portugal in recovering and monitoring marine litter from the country's coastline to its waterways, has an impact that goes beyond the work of just each individual organization.

GIF of this edition
Thank you for reading and caring about tackling marine litter.
Until next edition and happy summer!

This project was funded by the EASME-EMFF EU programme
You are receiving this email because you subscribed to our Newsletter on our website or you attended one of our training courses. If you would like to change your contact details, please send us an e-mail to
aqua-lit@geonardo.com
.
If you do not want to receive the EM Newsletter anymore, please
unsubscribe
.